Lunar Eclipse and Cosmic Connections for April
This month, with the Sun now in Aries – with all its exuberant, racing, achieving, vital energy – can leave us all a little exhilarated and exhausted by Aprils closing – however it is also the great initiator and mover and shaker.
And on the 4th of this month – with the Moon in Libra – there will be the 3rd of the famous [or infamous depending on your interpretation] Blood Moon Eclipses. This third part of the puzzle is part of an unfolding story completing at the 4th blood moon on September 28th 2015 and the completion of the Tetrad. All four of these eclipses are in Aries and Libra and this ensures that all aspects of relationship within and without, to do with the masculine and feminine and balance in your life – are up for death and rebirth.
With the earth between the sun and the moon her light is blotted out and we can glimpse the shadow material and this can be very unpleasant to face and own. The wondrous possibilities of this mean we can embrace our shadow – own the dark – which contains real power and makes all our decisions anyway – despite anything the lunatic in your head tells you to the contrary – so the more you work with this the better – we are not going anywhere until we are integrated and get past the duality of the ego mind.
Whilst this moon will eclipse slowly over three hours [and explains why the consequences of Lunar eclipses take longer to unfold in our lives] – the actual time that the moon is totally eclipsed is less than 5 minutes – making it the shortest eclipse in this whole century.
Where it is visible is where it will be most impactful – although these are affecting all – and this one will be seen over North and South America, Asia and parts of Oz.
The first part of the story was about relationships – letting go of the poison that no longer worked and finding balance in this. The second part was about action – the end of handwringing and "I Can't" – time to be responsible. This one ramping up and revisiting the first but with extra oomph [see below] and the last one – in September – in Scorpio – will be the transformative powerhouse of the final issues in your life – very serious issues at that. This final eclipse – the fourth in the Tetrad will have you unflinchingly examine the dark void of your existence – the subjects of great taboo in your personal life. Drugs or alcohol, sexual shame, sexual orientation, betrayal of others, living or dying – by degrees – it will all be here for transformation and rebirth.
The lunar eclipse – or full moon on steroids – in Libra will have you examine all relationships – personal, family, romantic, business – relationships you have with recreational substances, peers, rackets and games you play and let others play with you. And because of the alignment with the lunar nodes – this one is going to kick for awhile.
Its tight alignment with the now passing [but not dead yet] Uranus-Pluto square means everything that is here to move is going to move big time. In all areas of your life affected by this. With the Moon Squaring Pluto – any unresolved domestic issues from your childhood may rise – injustices and hidden traumas. The Jupiter and Uranus factor here can lead to a recognition of just how corrupt it all is and provide tools and sudden flashes of insight that facilitate new letting go and possibly even a benefactor to help you do just that. With Mercury here also you will learn a lot and communicate it well.
The hermeneutic spiral of time and space ensures we are revisiting all old patterns and it does at times seem like we are going backwards however it is truly just the lower darker levels of the old patterns being cleaned out now.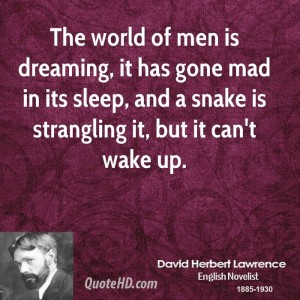 What we are going to see out there as it were though – are continuing aspects of mass unrest, hidden agendas being seen quite transparently, insanity and mayhem with all dysfunctions on offer being seen on display. And what you are observing out there you can guarantee it is unfolding within you. Just do your work and own your own and do not project it on to the world – adding to the madness.
The old energies trying to control all this will continue – imposing austerity – forcing deflation, cutting back more and more; that imposes less demand; facilitating further pain and chaos. People will be drawn together to try and overcome this by mass uprisings however the outer transpersonal planets are not particularly caring of us mere mortals attempts – even on mass – to create more of the same by throwing over the old to create a new pattern of the same old same old lol.
The best way to deal with these energies is to work on yourself – keep focused on bringing balance to your physical, emotional, psychological and spiritual existences. Keep leaping forward into the new you Avoid fractious people and mad creatures who love to gather and feed the misery. Not useful and misery just loves company.
All Lunar eclipses are the course correctors designed to change your life and with this moon – anything you can do to simplify your life matters. Do understand that strong feelings will rise to the surface – do not react to them – examine what is going on and be true to yourself and if this is new to you it will cause ructions.
This Eclipses cosmic connection to the notorious star Algorab – meaning there is an iron fist even deeper inside all that will rise – all sorts of dirty doings can be exposed here – that will shock and dismay you and have you wondering if you ever knew anything about any of the people you have been travelling with. There will be deception and drama – shysters and snake oil salesmen – don't believe what you are told – believe what you feel! There is some nasty voodoo with this moon so be aware of the fakery of carnivale wearing amarni suits.
Remember that what ever was going on for you in September last year – the last lunar eclipse in Libra – in regard to your relationships is back to look at again. The seeds planted then – how are they doing – are you creating space in the garden of your being to grow? Or are the stressors you put yourself under causing this seed to wonder if it is worth it to come into life? Well new life is coming – so up to you if it is distorted and tortured or allowed to grow fully in a balanced way. So up to you if this is going to be a healing time of one of giving birth to the new you as these volcanic forces twist and turn the lava of your being. Be present – be still – feel everything – then decide on what you want to be doing.
For this Moon think fate, karma, destiny, cosmic cocaine, revelations and revolutions, beginnings and endings, highs and lows, religious fanaticism and sun worshiping peaceniks, rites and rituals, exposure and abominations, as above so below.
Globally be tuned for issues of famine and sickness – caused by disease and insects – wild weather – particularly wind and water. In the Americas also under the path of the recent solar eclipse of Europe and the Middle east.
And between this eclipse and the New Moon in Aries on the 18th of April – what ever is unfolding will have a big effect on both of these events – one will feed the other. Ramping it up as it were. There may be more than you anticipated re letting go of the negative issues of your life as the positive energies of possibility crack open the old blocks for release. Let go of it all – with gratitude for what it has taught you – and hang on to your hat while the dust settles. Then see what is there to walk on the path with you for awhile.
We have all been caught in the cycle of life and death, pain and inadequacy, the madness of the paranoid mind that thinks it knows all when in truth it knows nothing, the dead bodies of our unconscious with their shackles and seeping wounds, which are in truth only dead leaves that the insane mind pokes around in to see what is there to torment you with.
Open yourself up to the new breaths of creation – as we empty the form of the old – breath deeply into every aspect of your being new frequencies let the fire and water of creation birth you anew – fulfilling the promise of your seed – free of demented madness and fear – for there is nothing that has ever occurred to you since you were breathed into being – that the love of you cannot heal and release. Know this as a given.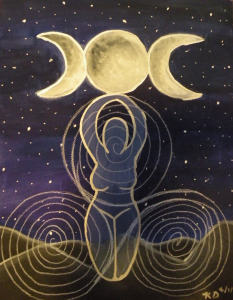 April 8 – Jupiter direct in Leo –
April 11 Venus in Gemini
April 14 Mecury enters Taurus
April 16 – Pluto retro in Capricorn til September 25
April 18 New moon in Aries
April 20 Sun in Taurus
April 30 Mercury in Gemini
And I will fill you in on all that in the newsletter next week – in an ideal world!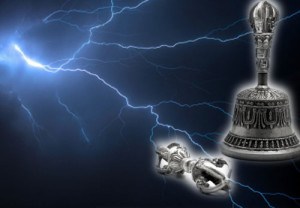 So on Good Friday evening on thje 3rd of April we will be having a meditation and anyone who was there for last years good friday meditation knows how powerful these times are lol. So this will be at Magill at 6 pm for any who wish to attend.
Then on Easter Saturday we will be hold a Sweat Lodge at Mclaren Vale at 5pm. This will be a mixed sweat for men and women and this truly powerful tool for healing shall open the doors for these awesome energies to enter and help you shed the past and awaken to your future with this powerful karmic moon.
The sweat encompasses both beginnings and endings.
Each time we take part in a ceremony, we take a journey to the centre of our being, joined with the others in the sweat lodge and yet also alone. It is about birth, death and rebirth. We change as a result of participating.
Great richness flows from maintaining this focus. We chant to help us concentrate on the journey and not the uncomfortable physical environment and our fears. Chanting also helps us to breathe easily and to compose ourselves.
Physiologically, the lodge helps to tune the autonomic nervous system, creating a new internal balance, smoothing out the peaks and lows of emotional and energetic changes. Psychologically, it fosters feelings of well being, peace and self-worth. It is a powerful tool for growth and also for specific kinds of life difficulties, emotional turbulence and trauma.
There is an intrinsic value arising from participation in the sweat. It is a powerful healing tool.
This Sweat we will be using the Cosmic Wheel – from east to south to west to north and then to the centre. For the Cosmic forces are here to help and we will ride the currents from the inner planes to this outer plane of existence for change.
……….
If you want to attend any of these events contact Prue on 0419819089 or at prue.blackmore@thrivebydesign.com.au to arrange a seat at the Sweat or Meditation – what ever you are up to this Easter have a good one and be kind to each other – very powerful and very under rated xx