Business Networking events and Business Boot Camps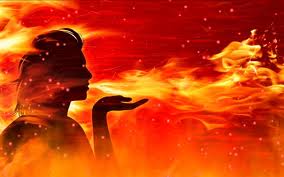 We are very excited to be organising a host of events this year to build your business networks and the first of these is outlined below!
This event will bring together a range of Presenters including subject matter experts on stress management, social media, hynotic language for business success,cash flow management, marketing, and many others watch this space and also click this link to make sure you are on the mailing list for our Thriving Business events of 2013
Fire up Yourself and your Business Now
Working with wonderful people including Scott Hardie, Micheal Liner, Miriam Henke, Paul Sweeney, Simone, Douglas, Daniel Wilson, Andrew Kelly and Michael Caruso we will be looking all kinds of things to raise the fire, passion, enthusiasm and success of your business.
Here are some of the things being covered – follow the link above for more information on who is presenting what and what their backgrounds are!!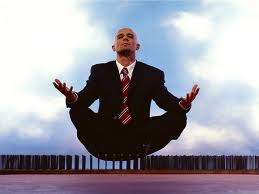 'Stress is cumulative and has an acidic effect on our motivation, enthusiasm, drive, direction and ultimately impacts on our psychological, emotional and physical health until we end up caught in a world in which the pleasure of life itself has deserted us and we are on the treadmill of the daily grind – unable to see our way out.
As we enter life we are filled with possibilities of what may unfold for us and these continue to "haunt" us with their promise – even if we have lost sight of them.
There are simple processes to gain insight into the web of what overwhelms us and to change our perception. It is also a simple process to gain access to that which is the life force within us – Eros, the creative genius that resides within us all, to gain the wisdom held here to create a new world that better serves us and our dreams.' – Prue Blackmore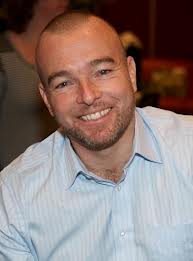 'Creating the space, and maintaining the state of impact in your communication, requires a dynamic and flexible business operator; one that can adapt and change as and when required. This workshop presents the concepts of SELF that will maximise your state in business. It will provide the language structures that will magnetise your clients to your product / service, and will provide you with an opportunity to practice utilising a few structures throughout.
Create the internal state that will make the difference
Utilise language to adapt to every moment, every conversation
Successfully utilise language to anchor positive states of emotion
Manage all conversation partners with ease, and turn potentially emotive situations into neutral interactions
Effectively negotiate situations you once thought to be challenging
Learn and utilise language structures to support unconscious learning' – Scott Hardie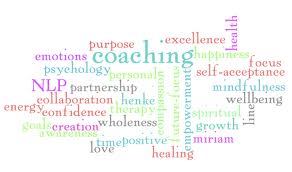 'Defining Your rules and Your market to make Your business grow.
What was the dream that got you into business in the first place? How did you want to run it? Do everything yourself or leave it to someone else and outsource? Online, face to face or both? Where do you, your family and friends fit in this picture? Who is your market, what do they like, what makes them tick & how do you harness that for amazing growth? These are just some of the questions we'll be exploring here.' – Micheal Liner and Miriam Henke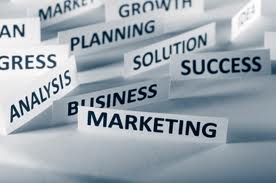 Secrets of using No Cost / Low Cost marketing to make Big Profits
'You will discover easy to implement Strategies for your Business that will make you money, time and time again. You will get the chance to test drive these strategies on the day and we will show how to find a fantastic Joint Venture partner in the House.' – Paul Sweeney
Your Social Media Health Check
'Everyone is saying you have to be on social media but before you even start there are some key points to look at.
Simone will take you through the different platforms out there and the pro's and cons but also help you to look at the resources required to maintain your social presence.
The type of content you should utilise.
How to determine where your customers are and what they are doing in the social landscape.
How to measure success.' – Simone Douglas
'Are you getting the return you deserve on your website?
With the internet so important in daily life, what does your website currently say about your business? Does it reflect the type of business you are? Is the content on your site kept up to date? And more importantly is it giving you the returns that you deserve?
During this workshop we will run through key areas of a website which will help you understand what people are doing on your website, maximise the conversion rate of website visitors and how you can make your website an asset for your business.' – Daniel Wilson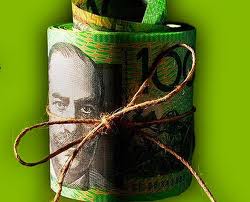 Topic Cashflow – the Oxygen to your Business
'Cash flow for business is like breathing, but it doesn't always come as naturally.
Even very profitable businesses can struggle with their cash flow.
The challenges you face are the same encountered by other businesses of all sizes. See how big businesses effectively manage their cash flow and how you can apply what they do to your own business.
Identify what options are available to generate cash quickly so you can be prepared when things don't go as planned.
Understand how your cash flow will be impacted as you significantly grow your business.
Oxygenate your business so you can breathe more easily.' – Andrew Kelly
How can I……? – Take my business to the next level?
'So, you are successful in business. Your turnover has grown each year but now has plateaued.
Or maybe your turnover has grown but your profit has not. You are told that its just what happens to businesses of your size, or its the economy, or whatever.
You think to yourself, this just does not seem right…
Well, the truth is you are correct, it does not seem right because it is not. But what can you do? Where do you start? What is the truth?
Michael will demonstrate practical strategies to get off the plateau and grow your business to the next level whether that be annual turnover of $1m, $2m, $5m or more.' – Michael Caruso
And many other interesting things going on at this fabulous day – follow the link and come and play!!! http://fireupyourbusinessnow.eventbrite.com.au/#