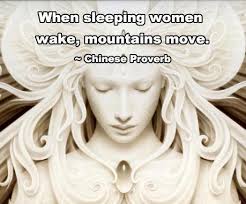 Sweat Lodge, Initiation with Portia, Full Moon Meditations to maximise the energies coming in to help us manifest the change we are becoming!!! The rest of what is on will be out in the Thrive by Design September newsletter in a day or two but here is this weeks info and the astrology!
This is a wonderful month with spring coming – amazing energies are downloading now – a wonderful opportunity this month for the women to deepen their connection to the great Mother and there will be a full moon Sweat on the 6th September at 5pm to draw on the energies coming and a meditation with the channeled entities on the tuesday of the full moon direct!
This month of September is is a gentler month than usual of late, however it is not all beer and skittles as the storm is still gathering as we approach the end of the Pluto – Uranus square hits in April next year.
This month does have an enormous Full Moon in Pisces, Pluto goes direct again and all other planets dancing their dance for you and your chart.
And this all before a very wild month in October with the eclipse season happening again and the blood moons coming to fruition.
This month however will still engage the vast energies of change that are unfolding all around and through us at the moment.
I am having clients going through some amazing processes as things are bleeding through from god knows where into this reality and this can be profoundly disturbing – the, Am I going mad? – kind of disturbing. It is just the dross that has to be burned off from all lives lived and the bloodlines of those lives and again the metaphor of the diamond emerging from the tar pit arises – however it is unfolding.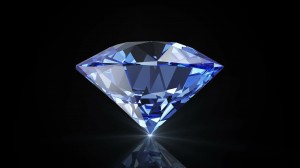 As the month begins with the Sun in Virgo providing us all the practical energy we need to make things happen and get things done and when Mercury enters Libra soon after we are also compelled to sort out the things that are hanging in the balance. This energy really wants us to take stock of the changes unfolding – what are we really doing here on this planet, what is unfolding – is it what we want – what is the original blueprint for what was unfolding here – are we operating within it and if not why not?
We are being asked to be responsible – to move beyond what is just outside our door and recognise that as one goes we all go – the universal madness that sweeps this planet could just as easily be the universal joy! Our universal contracts are available for us to look over and determine whether we are living them out in the manner we are meant to.
This is compounded by an interesting conjunction on the 4th with Mars and Saturn [both in fiery Scorpio] during which the internal structure of freedom and magic and wonderment is really pushing against the ropes of external [and internal] patriarchal authority telling us what to do all the time. So this first week of September will have your inner rebellious one out in full strength if you allow it. We will be feeling torn and unsure of what to do however the storm passes soon enough.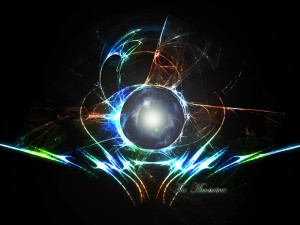 When Venus enters Virgo a few days later and some of the alignments formed around this time this energy will have you examining every aspect of your relationships and will provide the ease to leave old and outworn patterns of relating allowing you to move into new adventures and phases with comfort and ease.
During this time expect the unexpected, things to turn up – in some cases quite shocking in how they impact on you. This may involve old patterns from childhood emerging and you thinking – oh no – not this again. You may also experience recognition for things you have done or contributed to. If opportunities come knocking – Carpe Diem – go boldly into it. Do not be delusional though – ensure what ever comes along is grounded and realistic then seize it to make it yours. What you initiate now will have long lasting effects.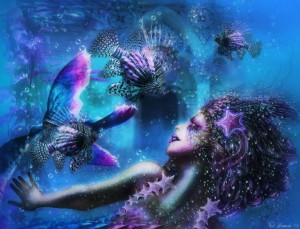 On the morning of the 9th here in Oz the Full Moon arises in Pisces, trining Saturn, sextile to Pluto and conjunct Chiron the wounded healer; and this will ensure a tsunami of emotional tides flooding in and this will help you sort out your relationships as you evaluate what is going on.
Do pay attention to your dreams around this time – examine and interrogate them as there is potential for wealth formation and abundance to flow from this also! Stay real and you can manifest abundantly.
The possibility of toxic energies and delusional madness is also very high with this last of the super moons as we will be very open to all that is going on around us and I guess you will be the one to judge what is useful and what is not. Be mindful what you do in this full moon – it is a great opportunity for healing and also for drowning in others pain. Choose wisely. Be where things are clear and available for growth and this is not the moon to go on a self medicating bender into lala land lol.
You are likely to encounter old childhood wounds here with much floating around from your memory banks of painful and defining events – many associated with your mother and family of origin. Some of this can be quite traumatic however if you are up for it and ready to embrace your inner shaman – the one who knows – then a great deal can be permanently healed here. Once you open that door to healing then the journey may take a little time to resolve due to the depth of where you can go with this moon – however you can rise above the normal lower bodies response to the world and seek healing on all levels – acupuncture is especially useful during this moon phase.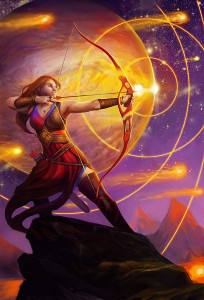 Mars enters Sagittarius on the 14th and the combo fire of these energies makes for playtime central but be mindful of fallout and allow the higher elements of Sag's awareness guide what ever you get up to lol. Otherwise you could behave like a tosser quite frankly with delusions of grandeur about how clever you are and how much people should recognise that lol!!
With that aside though there is much possibility for creative genius and for the inner child to come out and play in a most magical way!!
However the alignments going on here forming the T-square with Pluto as it is going direct will mean the wave of energy building all month will come to fruition at the equinox and will bring some intense emotional energy for this time and it means an opportunity to hold a great deal more power than you are used to – it behoves you to do this in a grounded and wise way however as otherwise this could blow up in your face – treat All relationships with care and grace – even the ones you are removing from your life.
The spring equinox arrives then when the Sun moves into Libra and we feel new life returning to the earth and on the same day Pluto turns direct again lining up for the next big hit of the Uranus – Pluto square in December. Pluto has assisted you in clearing the deep dark debris of your existence – helping you clear the decks for new growth and possibility and this is never easy for we hang on to old patterns with the grim determination of the 'hold fast tyrant' and how easy or painful this last retro transit has been will let you know how grimly you are hanging on to an outmoded way of existence. Fortunately Uranus and Neptune remain retro for now alleviating the worst of the turmoil of these configurations.
What ever is occurring for you, determined by your own chart, we will all feel this giant energy rising and bringing the storms and upheavals that go with this – however because of the sextile to retrograde Chiron [wounded healer] this will bring incredibly deep healing along with it.
This is painful however oh so powerful for when the debris is out of the way you can finally here the souls call – the power of the scorpionic nature here to Create your life anew – by doing this you have created space and now the phoenix may rise lol.
On the 24th the New Moon rises in Libra and with Sun, Moon, Mercury and the North Node all here by then – there is a real possibility of diplomatic possibilities to unfold – many will be able to be on the same page at this time – all with a willingness to see a new possibility so don't limit your thinking at this time – let your mind fly and imagine a new reality – remember the great philosopher Terence said…."The first act of freedom is imagining differently"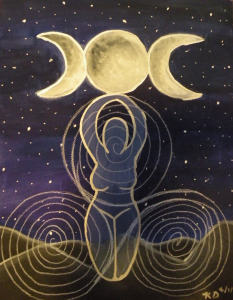 This new moon has many links to the feminine through Lilith and Ceres and we feel the presence of the triple phase goddess here – maiden, mother and crone and for all women this can be a time of initiation and transformation that allows for the marriage of all three aspects in divine union and communion with your own nature!
It is also possible that if there is a strong push back against any peace moves at this time; by the aggressive masculine principles that rule the world – this could well unleash a face of the Goddess in shadow – with a very violent reaction. Venus becoming Eris – not a pretty thing for the male principle to face.
With Mars in Sagittarius at this time along with the Libran influence it is possible for justice to prevail here however ensure all the details are worked out with a fine tooth comb!
A few days after this on the 27th Mercury enters Scorpio and this is a powerful influence and will help your mind become as sharp and perceptive as a blade!! We move from the titillation of sexual energy here to rise to the enlightenment of the spirit – our thoughts will be deep and emotional at this time and this will enhance when Mercury goes retro in this sign next month!!
Venus then enters Libra on the 29th and as ruler here she brings calm, centered, balanced desire for beauty and justice for all – a good beginning for the wild Eclipse season rising in October xxx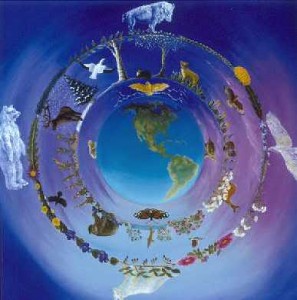 There will be a sweat lodge for this full moon coming on the Saturday the 6th at 5pm at the usual site – this is one of my favourite moons of the year and opens us up so powerfully – so any one interested in their journey home and loves and adventure – feel free to come along to this!!
The sweat lodge encompasses both beginnings and endings.
Each time we take part in a ceremony, we take a journey to the centre of our being, joined with the others in the sweat lodge and yet also alone. It is about birth, death and rebirth. We change as a result of participating.
Great richness flows from maintaining this focus. We chant to help us concentrate on the journey and not the uncomfortable physical environment and our fears. Chanting also helps us to breathe easily and to compose ourselves.
Physiologically, the lodge helps to tune the autonomic nervous system, creating a new internal balance, smoothing out the peaks and lows of emotional and energetic changes. Psychologically, it fosters feelings of well being, peace and self-worth. It is a powerful tool for growth and also for specific kinds of life difficulties, emotional turbulence and trauma.
There is an intrinsic value arising from participation in the sweat lodge. It is a powerful healing tool.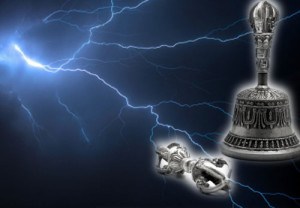 The meditations are continuing to gather amazing energies and there will be a Full Moon in Pisces Meditation held on Tuesday 9th September at 7pm. Bookings are essential so please contact Prue at prue.blackmore@thrivebydesign.com.au or on 0419819089 to secure a place for this amazing event with the remarkable channeled ones lol xxx
Stay Zen Peeps and be kind to each other – there is not nearly enough of it out there xxx