September Cosmic Connections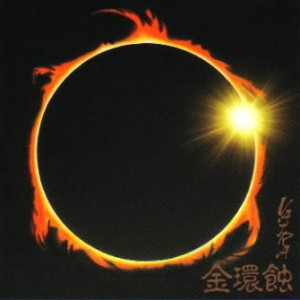 The month remains volatile with extraordinary energies pushing us to wake up and to wake up now. The Piscean age of the patriarchy and all of its horrors is actually being torn down – again I get the image of the pillars torn out from underneath by the great Uranus – Pluto square of the previous five years – the buildings are in free fall but have not yet hit the ground – the new world elites with their transparent agenda that has nothing to do with our reality or well being continues to unfold – however the ground is rushing up fast – the great mother Gaia herself is ramping up for change – and it will all come crashing to the ground soon enough lol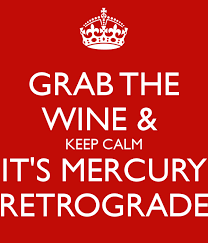 The third Mercury retro period of 2016 actually commences on the 30th August in Virgo and ends there on 22nd September.
As with all Mercury retro there are the usual admonitions about communication, cars serviced well, double checking everything however this particular retro period also holds some amazing capacities for smart thinking and achieving. All wrapped up in the glorious energies of loving Venus and bountiful Jupiter – it really is a delightful alignment. Anything you want to put your mind to at this time will have very auspicious stars for making it manifest. Romantic interludes, study programmes, business deals can all move forward well here and the fixed star alignments here point to long term profitable outcomes and who knows – even a permanent romantic engagement!
Under this process of retrograde Mercury provides a truly seer like capacity to see the future clearly and draws on Mercury's healing ability too and for those in service to others this time can be truly magical in what you can achieve. For those in business you will be able to see opportunity where others don't and have the confidence to seize them – which is importantly supported by the energies of the year of the Fire Monkey.
 The Saturn alignment here there is also the expectation of dwelling on the past, ruminate or meet up with people from the past and be mindful as always not to let emotion make your decisions for you and think carefully before you hit the 'send' button lol.
 The fixed star Markeb in Virgo here really enhances the service to humanity energy and is good for the sharing of knowledge and soul work here.
Aligned with Venus friendships may become more so, gifts may arrive, a good time to buy a lottery ticket, negotiations of all kinds can run more smoothly than you would normally expect during a retro period. Any new romance at this time [or even the rekindling of an old one] is likely to be karmic in origin.
Its alignments with Jupiter enhance travel opportunities, financial windfalls again, business will be good and happy fortunate events unfold.
As Venus also conjuncts Jupiter here – the signs of love and money, harmony, peace, bounty – all come galloping home to match your past good deeds. Fortune indeed smiles during this transit.
 This energy really encourages people to speak out – to stop hiding in the shadows, to protest obvious and outrageous unfairness and greed. It is an opportunity for humans to shine and remember what is real and what matters. And along with all that come the practical applications of bringing forward into life – to teach or to become inspired by others.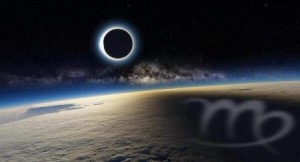 Solar Eclipse on Thursday 1st September [Virgo] [6.31pm Adelaide time] – Meditation at 7pm
 The Eclipse Cycle continues until mid September and remains as wild and woolly as they come – specifics about the months astrology will be in the September Newsletter at www.thrivebydesign.com.au so for now it is just an overview of the month and then focus on second of the Eclipses – the Solar eclipse on Thursday at 6.31pm Adelaide time.
 Eclipses are the wild cards of astrology and are very powerful in how they get us to focus on issues in our life that are required to change for evolution. Usually quite dramatic they can really shake the tree of the dead wood, unhouse us and oblige us to see things as they really are – not as we are in denial about. If you follow the cycles over the years you can map them against your own chart as to the messages there for you all they affect all of us none the less.
 The eclipses have a bigger impact over the parts of the world they fall upon and the solar eclipse does not gaze upon us here in Oz this time although the final penumbrial eclipse in Pisces 17th September does.
 Things begin and end with eclipses and with a Solar eclipse there are issues of new opportunities and issues with men in your life and with Lunar eclipses there is an emotional feminine aspect and often bring about endings.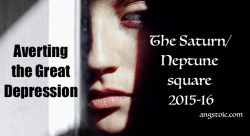 This solar eclipse is at 9 degrees Virgo and as it is underpinned by the great Saturn – Neptune square [the great depression] then the fear and paranoia we see rampant across the world is likely to get very personal now. Watch for the political chattering class and their agents of the fourth estate attempt to manipulate this for their own nefarious needs – you would do well to resist it. Partly because you will already be susceptible to doing it to yourself – leave the idiot box off during this time would be my advice.
 It is also the dark before the dawn here and with the new moon comes new opportunity to leave the very fractious and poisonous musings going on behind if you choose. It really will become a bit brighter after the eclipse cycle finishing this month.
This energy brings for your evaluation – the path you may have chosen at the first solar eclipse this year in March.
 The great power of this Solar eclipse though is that it activates the great Saturn – Neptune square [which reaches its peak on the 10th of the month] and this truly is a diabolical force to deal with. We are attempting to remember who we are and yet we still find ourselves on the earth plane – wrestling with a decaying system that is truly insane. There is a temptation here to simply look to the sky and say – I am detaching from this earth realm – and while detachment is the key – we are actually being asked to stand and take a stand. To get involved. To partake in bringing about the changes. Neptune illuminates and Saturn is righteous [and at times fanatical] and so this will play out in us as well as on the global stage!
The fearful and draining process has been going on for a year now and its energies will really be intensified here before it reaches its peak in a couple of weeks. Make your goals for this new moon practical and simple – harmonious to all and loving and you will enjoy the brightness that Saturn trine Uranus will bring when it commences later in the year.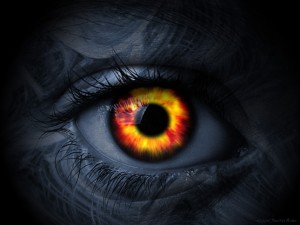 This eclipse is also aligned with the fixed star Antares – a war like star – facilitating and bringing forward dishonest manipulations, religious ideology and hypocrisy, enemies and frenemies, disputes and wars. It really is a portend for the great battle going on within where the dark in its determination for the ruin of the world will sacrifice the innocent without thought, it is the Dog Soldier of archetypal imagery – whose sole purpose is to kill what it loves. We are to integrate these energies dear peeps – not reject them – with unconditional love of the self and all aspects of its' expression and through Self love the world accordingly. The ideological and race wars will be pushed heavily on the world stage at this time though.
 The Moon in all her glory is here too however and brings dextrous, nimble, magical powers to bear. Healing, writing, exposing the ugly truth, all are benefitted under this eclipse.
 With Ailoth in this decan also, the ability for Virgoan perfection can be quite harsh and for those with any tendency towards perfection [lots of people really] this can become quite punitive if you are not loving and kind to yourself now. It can strike particularly those who have tried and not yet succeeded in bringing children into the world. There can be a great deal of self loathing and pain around this if you are not careful.
 All in all though the eclipse will provide room for you to be tested, challenged and for conflict to be close to the surface along with its other aspects underpinning it. The following Lunar eclipse in Pisces on the 16th will bring a heightened awareness of all the dangers and difficulties facing us individually and globally as we progress through this very difficult eclipse cycle.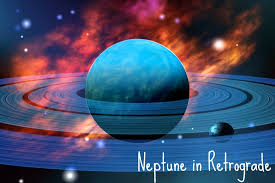 Other alignments at this eclipse can have you feel confused and overwhelmed and open to deception if you are not careful – Neptune retro here is not helping. Remember if it sounds too good to be true it probably is lol.
 The Moon squaring Saturn at the eclipse can again bring mother issues to the surface to deal with – wanting to be parented by your partner, treating your partner like a child. This can also lead to issues of dependency and depression and it will be interesting to note any steps the state takes to punish those on welfare at this time.
 The Sun squaring Saturn here brings us the reality of the distant father, disinterested in their children, fearing authority. For those who do not feel sovereign in their own existence it can bring up lots of issues of victimhood, oppression and denial. For those who feel sovereign or are moving towards it the benefits here could be a good mentor or steady hand during difficult times.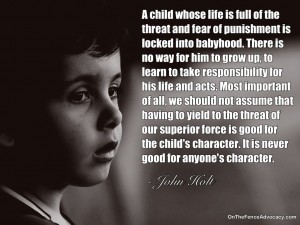 One of the things the modern world has had to contend with powerfully in recent generations – is the absence of the soft father. We either had fathers returned from the horrors of war, distant and broken, or many grew up in homes where there was no father at all or those that were there in that role were transient in their mothers lives and at this eclipse much of that reality may surface – society as a whole has paid a high price for this reality and much of it may play out now. This is a test of character really – do we react to that loss or shoulder the responsibility to release the introjected animus – the negative father and claim the positive father within ourselves and bring it forth into society.
 Mars conjuncting Saturn at this eclipse has a capacity to feed resentment and fantasies of revenge now and while there are many useful ways to challenge this energy [it is spring after all and everything needs a tidy up] – there are also many negative ways this may play out if you are not paying attention.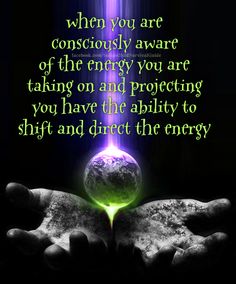 One of the interesting alignments of the Moon with Neptune here can have a big impact on the ego's of those in the work of spiritual healing. These are energies of deception and there is no delusion quite like a spiritual delusion. Grandiosity abounds here and for those not aware it can lead to concepts of your own guru like status being more important than others! In opposing the moon – Neptune can bring about the lower order vibrations of criminality, addictions are rampant with this, as for those awakening this energy of being aware in a non aware world can have you desire to numb the pain. If you have a tendency to put yourself on a pedestal at this time or encourage others to do so – you will eventually come crashing down.
 The Sun opposing Neptune at the same time creates a strong push me – pull me energy that will have peeps drawn to artistry and the mystical and magical and projections are likely to abound at this time – own your own shit and do not accept any one else's at this time. This is the energy that brings out the victim and the rescuer and' in the idealisation that accompanies it, we can get ourselves in all kinds of bother with others dramas. Don't play these games if you can avoid it – the portends for really destructive things are at play – however if you have clear boundaries you will get through ok. With all of this you can set yourself free or bind yourself to the delusion that you know best for everyone.
 This really is one of the most powerful eclipses for some years and its influence will run for some time. Research everything, look to clear intuition not delusion and build your base accordingly to freedom and liberation. Stay detached from the negativity that accompanies this eclipse, do not play or be caught in emotional toxicity and guilt, be practical and thoughtful for you and your loved ones and you will continue to move forward well.
 The next day on the 2nd September – Mercury conjuncts Jupiter and again this is a sign of fortune and good news. You can feel expansive now – sociable and peaceful. This is a good time to keep notes of all the creative ideas you have for many true and powerful possibilities can have their seeds emerge now and even if you don't act immediately upon them they will be worth noting down. It is also a great energy for resolving conflict and putting away old issues as no longer having relevance in your life. All kinds of business dealings are favoured here – carpe diem!
A great day also for having some Fun.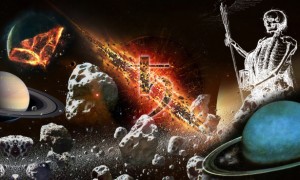 The Saturn – Neptune square that has played out all year now hits its peak on 10th September. After this things calm down in relationship to Saturn until 2020 when the Jupiter conjunct Saturn and both of those behemoths conjuncting Pluto – a dire story for another day.
What we can expect with this peak of the square on the 10th is an upswing of the frequency and intensity of disasters associated with mining, big oil, oceans and drowning, extreme weather events, terrorism and genocide. The great push is for freeing ourselves from the authoritarian madness of the patriarchy and the rights of women and refugees will be very much to the fore here. It will play out most powerfully though with the outpouring of religious fundamentalism of all kinds and applying to all patriarchal creeds [ie all of them currently on the planet]
 On a personal level issues of depression and anxiety are really likely to take hold now and do not be surprised to see suicide rising at this time. This really is an important time to avoid drugs, cults and conspiracy theories [even the true ones] and to focus on detachment. Recognise it is all just a ride. You have total control over how you choose to be, act and feel and focus on creativity, loving kindness, meditation and all other activities that allow you step away from the drama – be patient with your loved ones and your self. Free your self from guilt in particular. It is a very toxic emotion crippling you in the present for something that cannot be changed and may in fact not even be associated with this life. What ever is going on in this regard it may manifest in physical symptoms and this might be a good idea to get a check up if something has been niggling at you.
The full monthly stars will be out in this weeks newsletter for september available at www.thrivebydesign.com.au – There is another eclipse in 2 weeks lol – groan. 
If you are finding these intense energies overwhelming at all or that they are bringing up painful issues for you in relationship or life contact Prue on 0419819089 to set up a session to clear it out – it truly makes a difference.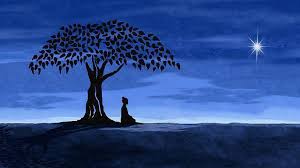 For those wishing to come to the mediation and ride the energies of this eclipse on Thursday 1st also contact Prue – there are only a very few places left already so get in quick.