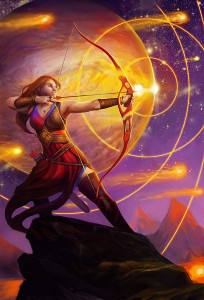 There will be a full moon on the 22nd May at 6.44 am here in Adelaide – in Sagittarius [the first of two in this sign] at 1 degree – and aligns with Mercury in retro and with Mars here also – we will have an awareness that we are enough as we are and the spirit to stand true in that. With this moon there really is a sense of – you know what? Stuff you all – I am not playing any more lol. No longer being buffeted by the mores and nutbaggery of those who would have you sacrifice your needs – to meet theirs – and to do this with clear focus, empathy and compassion.
There is another full moon in June also [rarely] in Sagittarius and they are closely interwoven climaxes of energy – showing us in a bright light all that we are to discover and own. So what begins here may not in fact complete until the Full Moon in June – however this one is the key – the door opener – the "AHA" moon that peels back the veil on what you are achieving and where you are going.
Sagittarius is the freedom loving, broadminded seer and seeker of the vast oceans and far horizons and seeks to bind the heart, mind and soul into the arrow of purpose and direction – without any constraints what so ever – just to be what ever it desires to be.
The powerful conjunction between retrograde Mars and this Moon is going to push us very hard to waken – and this is a weekend of real possibility of getting a hell of a slap from life to jar us into the next phase – and even if it seems like someone is doing it to us – we have co-created that to move. With this energy we will be able to think quickly, move quickly and deal with what comes however watch for the countering arm of this – the dark side of this energy is fanaticism, bloody dark zealotry – there will be much of this about this weekend – on the global stage and also in relationships we could have a tendency to over react to imagined slights as the reptilian instincts can go into fight or flight here. It behoves you to do this from the higher realms of Sagittarius.
The choices and consequences are ours remember – there will always be something to get under your skin – if you choose to let it do so. Jupiter [now direct again] rules this Moon and as the great beneficient – reminds us to be humble also as we wait for all the information to unfold at the next full moon in June in Sag.
As this Moon is also Opposite Venus we really can expect [as usual] relationships to be the theatre of tensions coming to a crisis – the Sagittarian energy holding Mars – really could desire freedom so much that you will be tempted to run. The Sabian symbol here is "white capped waves display the power of wind over the sea" The wind of the air and mind whipping up the oceanic emotions of the water and again it behoves us not to react – to stay zen – wait for all the information to become clear at the next Full Moon.
The Moon/Mars alignments with Sun/Venus really does have the potential to blow things out of the water. It's unstable and highly energising and polarising and aligned with some of the fixed stars here – Ophuichius Constellation spanning Sag decan 1 – infamous Poison Arrow – and again while we are emerging from the recent scorpionic instensity – this is not much better as we are thrust upward and it is important not to be impulsive here. Allow your self to see clearly and then you will fly with Sagittarius's arrow and not miss the mark!
It really is a strange moon – many occultish energies fly here – covert and well hidden as well as up and in your face. A lot of double meaning and entendre unfold here but if it looks too good to be true it is and if it looks like it is going to do you over – leave.
The whole Moon conjunct Mars thing going on at this moon is really going to have us feel intensely – everything. It can provide great courage and determination and ardour however the Sun/Venus factor will have us feeling like we are in a war zone with all the domestic bombs going off here. Everyone will feel like they are having to walk around on eggshells – work, family, you name it and anyone who grew up in a violent or aggressive tribe will have lots of that stuff awakened this weekend! If so get some help to clean it out – it is why it is here and you don't have to dwell in it – and you are not in your childhood any longer so don't let yourself be sucked back into it.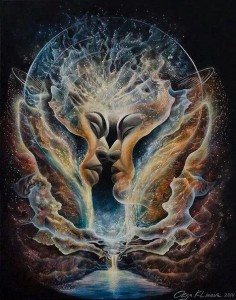 And also because you have Sun and Venus on one side and Mars and Moon on the other – there is this insane mish mash of masculine and feminine energy all at odds and evens with itself – really hyping up the internal tensions. Domination and passivity abound – within us!!
This energy can be so disruptive that accidents and self sabotage really get in the way here – please beware of this and quite frankly if you are going out and about – travel quietly, be sensible and avoid nutbags. We must all slay our own demons but this is not a weekend to do battle with other peoples and the struggle within can have us take ridiculous risks with the Sun opp Mars like this. One's ego can get quite out of control with this energy and needs to be contained and directed well.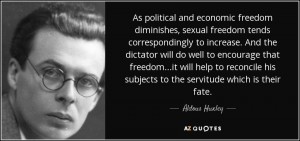 Partnerships and sexual tension can be intense with Venus Opp Mars here also and anything you thought you knew about what made you tick sexually could be up for grabs with this moon. With all this internal tension going on between your animus and anima you can be sure there will be tension in your relationships as you work out who does what to whom and for whom and when it happens etc as parts of your self that don't often get expression will be right on the surface demanding change. Be aware is all and be kind and considerate where you can be.
It's a great weekend for hard work – distraction – avoiding conflict – for there will be some hot heads out there and it really does require you to be extra careful with the world out there – it is getting increasingly polarised and shocking things are starting to happen on the streets and out of the blue – and yes as much as we ought to be able to go any where and do any thing dressed as we want – common sense really ought to take precedence with this moon.
Another fixed star alignment Dschubba points strongly to exposure of hidden darkness, war, assault, malevolence, crime and mass catastrophes – another good reason to be very careful with this moon. With Alcyone in the picture one can see lots of rising of people finally willing to declare their sexuality if they have been hiding it and this energy will also provide impetus for equality and gender issues to be resolved.
However these energies also bring forth a deep empathy and compassion for those who are experiencing tragedy and heartache and so let that rise also – Mercury goes direct the following day – just trust that what ever limiting situation for your soul that became apparent at the New Moon this month – it will offer personal and professional freedom and spiritual growth as you rise above it all with this Moon.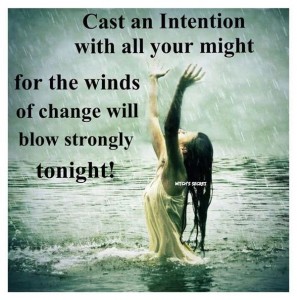 So overall this is a truly powerful and magical Full Moon – that can easily be corrupted and bring you down. There will be so many attempts to distract you and bring down to the base level and go to war – in relationships – with strangers – professionally and to lose hope with any global even likely to unfold – if you choose to rise above it and be calm and compassionate – with your self first and foremost – and keep your eye on the prize – then you will fly like the arrow to the higher realms – where the only thing that is real is Love. And Love is the law. Choose wisely dear ones – this Moon rocks – what and how – is up to you.
There will be a Full Moon Meditation at 7pm at the usual place – let me know if you wish to come – contact Prue on 0419819089 – to arrange to come and fly with Dragons lol xx