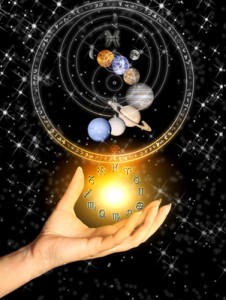 It is great that the planet of transformation – Pluto, tearing its way through Capricorn over the past several years – has been exposed in the news as nothing at all like the dead cold planet it has been imagined by science over the years.
It is a powerful entity and in its transforming powers governs death and renewal and rebirth. In its direct alignment currently with the great beneficient Jupiter and our Helios opening doors for change that inevitably flow from the intense ecliptic time in September. Remember the effects of that month are going to impact for some time to come – especially the Saturn in Sagittarius and Neptune in Pisces that is going to direct all serious traffic over the next couple of years.
As it aligns with Uranus towards weeks end – planet of sudden and shocking changes – this energy can go either way. It can lead to powerful forward motion in your life and transformative process – continued cutting out the dead wood of stagnation for the better – or it can lead to great uprisings and chaos – blasting things out of the water – anything that has been in a stagnant holding pattern for you will suddenly open the door – for good or ill is your choice and probably reflective of what needs to move for you – on the global stage I expect more chaos as the middle east heats up dementedly. Also at the end of the week Mercury goes direct and it has been a big one due to the lunar eclipse last month and all that it brought.
With Saturn in Sagittarius again you can accept that their will be more air disasters again – odd ones – and more discoveries in space. National boundaries and borders will also come back into the spotlight with this transit and this will impact heavily on the refugee crisis as people become more precious about their borders – this of course will impact on personal boundaries and being able to see very clearly in a fire sign about where you stop and the other person starts. With square with Neptune in Pisces that began last month and which will influence us for some time this whole issue will be enhanced and my sense that we will see more horrors unfold – especially re children – is quite strong.
This transit will also ensure that that debt reduction and financial balance will be hard to find without a change in policy that so far shows no sign of changing from trickle down economics – so favoured by the conservatives and so responsible for bringing the world to ruin. The housing bubble continues unabated in the wake of historic low interest rates and will not really change until the mass unemployment of the collapse of the car industry kicks in here, and interest rates will be on the up by then also – all as a courtesy of the mad monks government. With other transits the big winners will be service industries and banking and spy agencies.
Even though the major square influence of Uranus in Aries and Pluto in Capricorn – which have set the scene for the coming collapse – are not going to have any major hits again in my lifetime anyway lol – it is reforming this energy again and will influence us again until April next year. What this is likely to produce is unbearable pressure on infrastructure that belongs to an old world and on the demented monetary system that has the world in 233 trillion dollars of debt to about 200 people – that demands the whole world lives in poverty to feed it. It is unsustainable – quite simple really.
The other big hit this month is for the weather and seismic patterns to be powerfully influenced as Mars, Jupiter and Pluto heat up the systems – especially around mid October. Extra hot in the south – extra cold in the north – accidents, bombings, earthquakes and volcanoes are all highlighted under this influence.
So today as this goes out on the 6th the opposition of Mars and Neptune can bring overwhelming feelings of being brought down and not understanding why. Along with the Sun squaring Pluto it is likely that in the face of this the temptation will be to rise up and exert control – which is rarely useful. Do your best to stay Zen and tune into your own divinity for guidance around now – answers will become apparent later in the month.
If you cant step back from this it is likely to lead to feelings of overwhelm and frustration the following day – it has been a big month of change and we are all tired but please understand the pace of change is going to continue to accelerate – so learn to respond rather than react to any storms arising.
On the 8th Venus re-enters Virgo and this brings a welcome possibility to get back on track with projects we have been working on that have gone off the boil for whatever reason [I have a few of them myself] and we can come back to them with a clear mind and an idea of the beauty they will bring to what ever aspect of life we are dealing with. This a luuuurve process so spread the love and reap what you sow – kindness is a powerful expression of love so don't be stingy from here.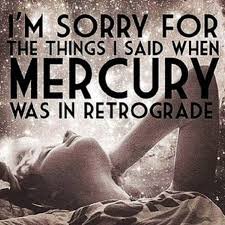 On the 9th Mercury goes direct – after aligning with the north node and continues to highlight issues of relationship and communication – it is important to review carefully the decisions you made about relationships – all of them – that were made during the retro period of Mercury in Libra. You may well want to reverse them in the light of the day but that will likely prove very tricky!! Suffice it to say the last three weeks relationship wise will have been fraught and should be unpacked carefully – but if you have worked well with it you will have clearer insights.
On the 10th Venus squaring Saturn can have us feeling misunderstood and not seen. These are all encouragements to let you see that other peoples interpretations of you are not about you and this is an opportunity to look to your self for those validations. This is important as this transit can really bring out the 'hold fast tyrant' of the unconscious – which loves nothing better than to point out our flaws when we are feeling down – tp beat us into submission. It can affirm to us that we are not enough, too old, too fat, too ugly – what ever bullshit goes on – it is all lies. This can also impact on any kind of concept you have of the law of limited good – I cant make it – I am poor etc. Money issues may be front and centre here – it is all a state of mind remember.
Fortunately at the same time Jupiter forms an harmonious trine with Pluto which will allow us to think outside the square to find solutions to this that are outside the box and encourage us to think large when we do. This earth sign trine can bring prosperity and good luck – especially for those who have done the work. If your project is for the betterment of your community and networks then it is very likely to flourish and it is an opportunity to see how things work and how we can work with them. Any creative steps to bypass the woe is me will produce good results.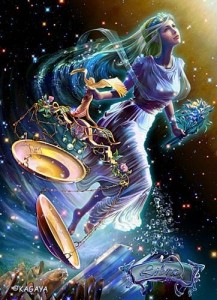 On the 12th the New Moon in Libra arises late morning and is influenced strongly by Uranus. This involves change and excitation and while the relationship of the past month is still being processed as things and peeps are sorted in your life – this moon offers an opportunity to leave the drama and pain behind as we are swept up in the excitement of new possibilities and a fire in our bellies for transformation. This Moon is delightful and can offer new romantic interludes, a major success coming and bringing oneself and ideas onto a bigger stage.
It is also [with the Sun opposing Uranus] likely to strongly influence crazy things happening on the global scale. Things can really get shaken up with this moon – personally and globally and on a personal level – make it work for you – no matter where it comes from.
The fixed star Seginus is at play here also and has an influence on relationships also and may add to the likelihood that something will rattle us – we can lose friends and family here. And there is an appeal to the mystical in this alignment – a dabbling in the occult – learning about the worlds and realms outside this 3rd dimensional reality of suffering for answers. The Venus – Jupiter alignment also impacts on this and can have us feeling embarrassed at our own gullibility for falling into something that then suddenly seems mind bogglingly apparent. This could involve sexuality, thinking someone is in a place with us that they are not – and our primal desires will be strong here with Mars and Jupiter conjuncting.
Its all a bit intense really but success is really possible in new and interesting ways if we are doing it well, not deluding ourselves and working towards the greater good.
This New Moon then brings a possibility of a whole new landscape opening up and as upsets and tears over changes in relationship are moved aside and let go of then sudden changes are very possible to begin or powerfully escalate positive transformation. Any change is an opportunity to break free so watch for them as the overall positivity of this moon outweighs the past disappointments. If you get it right this moon leads to powerful connections – excitement and anticipation and life changing relationships within and without! The challenge will be to find the balance between personal freedom and interpersonal connection. Look to the divine within for the answers – it has been done before and is in your akashic record there somewhere lol.
On the 16th as Mars and Jupiter trine Pluto allows us to ramp up our enthusiasm to complete projects – to fire up our lives – to turn a corner and / or initiate further changes as needed. Be careful here not to get seduced by things that are not real – if it sounds too good to be true it probably is. But if you pay attention here and work hard and are astute there could be some very beneficial long term benefits down the track.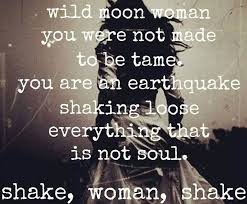 The following day on the 17th Venus opposes Neptune and Mars conjuncts Jupiter and this latter can power up and explode events – this can be a very intense time of passion unveiling, heroic deeds, wild enthusiasm for massive projects, wicked winning streaks and other delights. As we live in a duality consciousness in this universe however we can also expect invitations to be crafty and greedy, manipulative and Machiavellian in our machinations, rolling over everything and everyone to gain our desired object!! Be careful here – is it life giving and life sustaining what you seek? For you and the other? Or life taking and life draining – you decide and then act wisely. This energy will feed things until the end of the month so make the most and best of it.
On the 23rd the Sun enters the sign of Scorpio. Strength rises – secrecy and self possession rise with it. With the energies leading up to this it again behoves us to follow a true path that does not exploit others in order for us to get our needs met. The dark unconscious is much closer to the surface now and like the oceanic waters that cover most of the planet so is it the larger part of our reality that makes all our decisions for us.
As a fixed sign it does not like change much but its intensity is powerful and as the waters of change build when the time is right the dam wall shatters and the mighty waters of change flood through – sweeping all before it – be mindful of this for the month ahead.
Issues of life and death and the thousand small deaths we experience over a lifetime are much closer to the surface now and in the north the sever winter that is coming will have all there contemplate the security of their very existence. We here in the south are going to experience a very hot and hazardous season also and under Scorpio skys we become much deeper in our conversations around sex, death, the meaning of it all – the recognition of the fleeting nature of it all and the desire to live fully emerge.
Relationships remain the focus now as Venus trines Pluto on this day and then conjuncts Jupiter on the 25th. We seek to know ourselves and the other on a much deeper level at this time in our hungry search for intimacy [we seek it with our selves but it is always played out in the external field before hand] and past experiences in which we were knocked down may have us hesitant – aware of the chinks in our armour as Chiron plays a hand also.
With these energies of Venus and Jupiter in Virgo still we see the higher good and move towards it – we know we can be on the right track here and feel good for moving in that direction in the face of all the dark rumblings of the scorpionic energies, the back wash of the eclipse cycle and all other things now that have us confront and complete ourselves. There is an opportunity to complete projects also that have been around since beginning of July.
These energies add intensity to all things and if you work well with this your feelings for all things that bring you satisfaction and joy will grow and allow and natural deepening of intimacy – especially with romantic partners now.
A word of caution here though – these energies in combination with others mentioned can bring karmic lovers back into your life. Karma is about balancing energies so while these are necessary to your growth and evolution and can lead to a very intense romantic liason – if it is Karmic it is likely to have complications attached to it and remember that one of you is needing to undo something – it can be a mine field so be careful. If done well this relationship could be intense and powerful and long term – although all honeymoon periods come to an end lol.
With this energy you can also become obsessed with many things – luxury must haves – that tattoo you have been contemplating for ever – and for the creative types this is a wicked time to be alone and get into it. If you apply this energy to your finances things could go very well here also and you could luck onto a good way of making extra income or invest in something that will pay good dividends in the long run.
And Mercury exits the shadow on the 24th which is just plain good lol. The following day it opposes Uranus on the 25th and starts speeding up your day with a capacity to leaving you feel frazzled and unprepared for any sudden events that could unfold this day. A day to be as zen as possible and not deal with anything you don't have to. If you choose to be still this day then interesting insights about issues may readily float to the surface.
Also here Venus Conjuncts Jupiter which brings charisma and glitter to your life and you may be drawn to someone who holds those characteristics. This may inspire you in your own work and path and have you more aware of life around you and what needs to be done for all and what you do for one you do for all.
It can be quite philosophical or spiritual in its leanings here and promote you to explore further the nether regions of your own existence as you strive to make sense of the world of which you are a part.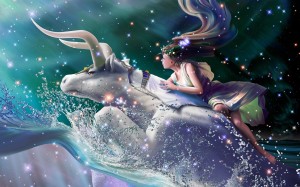 On the 27th close to midnight we then experience the Full Moon in Taurus [a delightful energy] – enhanced by Neptune – in a way that will open us up to much larger possibilities and surrounding us with a robust loving energy of protection.
The triple conjunction of Venus, Mars and Jupiter promises all good things in all our endeavours with this gorgeous sensual moon. The power and lifting of this will have us capable of going overboard with enthusiasm in meeting our desires – however we will also have the personal constraints to ensure we do not ride over others needs in order to meet our own.
As this moon also sextiles Neptune it means our compassionate hearts will be open and we will be much more likely to see our fellow travellers as aspects of ourselves and recognise that everyone is indeed fighting the good fight inside.
All spiritual energies are high here at this Moon and we will be open to the spark of the divine that is our personal connection and the many doors to other realms will be open with them.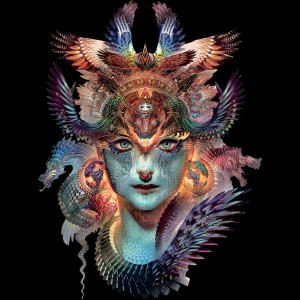 This is a powerful moon for dancing with the energies of all realms and seeing our place in the scheme of things with less delusions and more reality and more self love – which allows us to love others more so also. This is a moon of return to innocence. To know self love in the face of all that has been done and continues to be done. To have compassion for all things in the face of untold pain and to be highly intuitive and awake to what is needed for self and others. A wonderful moon for creativity in the arts also.
And to ensure all this goes as smoothly as possible we have the Sun trining Neptune to maintain balance and facilitate harmony in all things. This divine moon is an opportunity to bring the masculine and feminine to balance within us – to integrate the light and the dark – earth and sky – bird and snake – into a powerful awakening self that is capable of manifesting their dreams. Our ability to think critically here is pretty well compromised for awhile but if we are awake and listen to our intuition this will cause us no harm – the risk in all this is throwing your self under the bus of a new guru who wants all your money and fills you with half baked truths and promises of heaven bla bla – leaving you to wake up disillusioned down the track – if you are reading this – you are hopefully already past such indulgences lol.
So enjoy this lucky – expansive – loving and awakening moon as the alignments here are for power and grace and success in all that plane and put into place – love, creativity, wealth generation and expansiveness of knowledge and your spiritual life. We will have the drive to accomplish all we put our minds to at this time so make the most of it.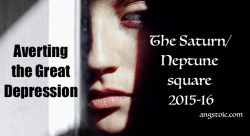 Remember also the great power of the Saturn – Neptune square is now building and will have its first direct hit next month and this will feed the part of us who doubts that all of this is too good to be true and while this is always good sense when it comes to money and schemes – the exact opposite is true when it comes to growth and freedom of the soul. There is much healing and love available now and our fears that we are not enough for this must not be indulged – there are simple and powerful tools for eliminating that energy from your field and it is certainly worth doing that – that is what growth is about – getting rid of the dead wood. The square is the major aspect influencing things next year and due to the Saturn retro times will occur three times beginning on November 26th – but more on that next time.
So make these energies work for you beloved ones – fill yourself with its power and beneficience to give lie to the undermining whisperings of that which would keep you small. It is a difficult task to integrate the dark without being consumed by it but that is what is required and this moon is perfect for this opening up to love and wisdom and insight. This moon's Sabian symbol is the "Pot of Gold at the end of the Rainbow" – which probably requires no further explanation lol. You are your own pot of gold and now you can reach for it big time. Your spirit can infuse and inflame your being and your work so let it happen. Just focus on the higher good for all and you will not be led astray.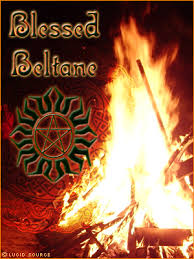 The month ends with the mystical tone of awareness with the Sun trining Neptune on the 30th – just in time for Samhain in the northern hemisphere and Beltane here in the south.
contact Prue at prue.blackmore@thrivebydesign.com.au to book in for any of the sessions of healing available at www.thrivebydesign.com.au or call her on 0419819089 to set up a time xx