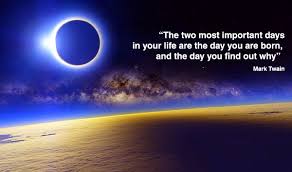 The Taurean month of May continues with 5 Planets – Mercury, Mars, Jupiter, Saturn and Pluto continuing there retrograde motion and this is really a hard slog about now. We must simply be reflective in all that we do as old patterns and wounds continue to flow to the surface. The dead bodies of our deep unconscious will not be denied now – there is truly no going back and this gunge is being pulled out of us now come hell or high water. 
It is all about authenticity now and if you are doing anything that is not reflective of who you are and why you are here – it will struggle to flourish and survive. The veil is thin this southern hemisphere month post Samhain – we are all waking – we are all looking around the world with increasing sense of incredulity that anyone is living like this – while our sleep walking toadies in government – in obscene and unseen acquiescence to the status quo of a patriarchy entirely out of control – are fiddling wildly as they rearrange the deck chairs on the titanic – pardon the mixing of metaphors lol. 
Try not to control too much this month peeps – be here now and trust the process even if you have not got a clue what is going on in your world any more. Don't try to understand – just be present – be kind – ask what you need to know and follow the path – its about all that can be done now – forget the future – it is of no relevance what so ever now lol.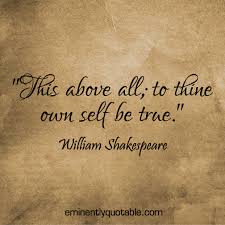 What does matter is your ability to own your own shit as it were. There will be no tolerance of projection and victim consciousness in what is unfolding. There are many things on offer to allow you to escape and blame – however to become authentic you must take responsibility – or pay the price and instant Karma is pretty full on about now.
 Many people feel like they are drowning in the weight of the chaos of their lives and the pressure will mount – just as it is mounting in the earth's crust – and if upheaval is needed for you to get the crap out of your system – then that is obviously what you need and simply deal with it. You are now getting information from everywhere – inner planes and outer planes – it is up to you to be discerning.
As the Sun, Jupiter and Saturn line up now before the New Moon in Taurus on Saturday 7th – it fills you with an awareness that you can do this. The sun in sensual Taurus, along with the great Beneficient and the lord of Karma and time – you are shown that you can do this – what ever this is.
As Pluto trines the North Node from this week into October – there are going to be all kinds of blockages busted wide open as more and more detritus emerges for clearing off. This will be quite discombobulating to many – it is important just to surrender to the process, let go of your paranoid mind and simply be.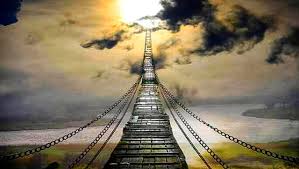 Then on the 7th the beautiful New Moon in Taurus. Reminding us that we are all we need, every aspect of ourselves matters – integration is the key. That we may become the bridge between spirit and matter – confident and assured as needed. And able to traverse the deep psyche as required. The trick with this moon is discernment – what is yours and what is not – are you falling into the race mind – with all the dead bodies there – all terrified and out of control – or are we releasing our own demons – coming face to face with that which we buried a long time ago?
 As the veil thins – both now and ongoing as we awaken – it will become increasingly difficult to differentiate between what is yours and what is not and increasingly important not to get overwhelmed by it all. Stay zen. Compound this with the usual retro reality of old issues, old friends and lovers popping up, for rumination of removal [I suggest the latter lol] and it behoves us all to pay attention to this moon for patterns and programmes emerging now – pointing to what is here to deal with. If you do this well things will really start to fall into place with ease as you become increasingly detached from the hurly burly of the world and let go the mad minds need to understand and control everything. Simply be. And if an opportunity falls in your lap? Seize it well. It is reward from the grand trine for being yourself and being true to yourself.
With some of the alignments there will be much gruesomeness at the moon – in reality, artistic expression, harsh and vile realities will be exposed and this too is necessary. Exposure of corruption is likely and will shock people genuinely in its outrageous nature.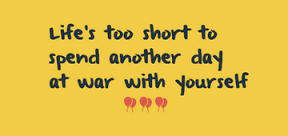 There is no escape with this Moon – however you have come too far surely to want to run again – so ground yourself in the world – literally – the Moon is in Taurus – do sensual and earth based things of love and luxury this weekend – your needs matter – and you must always care for yourself first – and be kind and loving to yourself first. This is part of clearing the decks and setting clear boundaries about what we are and more importantly sometimes – what we are not. We are letting it all go now as we approach the 20's of this century and the age of aquarius. Mercury and Mars retro also help us to know our real requirements and prevent us acting foolishly early.
 Stay down this moon – let your consciousness go where it chooses and choose discernment when you get there – don't rush – don't decide – just trust and let go. In this you are deepening your connection with your soul – which will serve you well later.
 A lot of your limiting beliefs will be up for review at this moon with Jupiter squaring Saturn also. Where ever your life has felt out of control lately – it may well reach a climax with this moon. Relationships in particular. Addictions also. And any issue that is leading to ill health at this time can almost be assuredly karmic in nature as something is finally brought into balance – be responsible – own your own stuff and it will be much easier to come out the other side.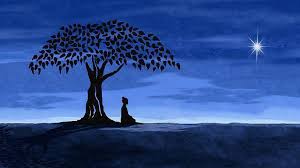 And as it is in Taurus? Host a party – have a meditation – a massage – a new moon ritual – a good bottle of wine and a belly laugh with a friend!
 Stability follows the moon with a series of Trines over the next couple of weeks and on the 9th Jupiter stations direct in Virgo after a 4 month sojourn. This will encourage us to know ourselves and be ourselves with out fear of favour.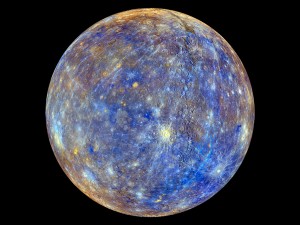 On the same day Mercury experiences its occultation as it passes over the face of the mighty Helios – enhancing the power available to us all as things clarify and we are unafraid to become ourselves. We are much more likely to consider the big existential questions at this time – what is it all about really – what are my values – what matters to me – and find the answers with relative ease.
The last fortnight of the month sees Mercury, Jupiter and Saturn align in ways that allow us to see even more clearly the reality of cause and effect – choice and consequence in our own lives. How do we behave in times of crisis, in times of doubt, in times of hardship, where do we lie to ourselves and delude ourselves – we will see it all quite clearly now and may not like what we see but it will help us grow up. 
From the 18th Neptune will align in ways that will really upset the control freaks in your world. It will remind us of what we really are – the divine spark – in each and every aspect – who can trust and let go – and there are certain aspects of the ego that do not respond well to that – if you are with it – it will be fine – but for those opposed to change and all that comes with it – it will really be a challenging time now.
There will be a full moon on the 22nd May in Sagittarius [the first of two in this sign] and aligns with Mercury in retro and with Mars here also – we will have an awareness that we are enough as we are and the spirit to stand true in that. With this moon there really is a sense of – you know what? Stuff you all – I am not playing any more lol. No longer being buffeted by the mores and nutbaggery of those who would have you sacrifice your needs – to meet theirs lol,
There will be plenty of opportunities as the month draws to a close to review all you have awakened to and foreseen and let go of in this month and what you do with that is – as ever – pretty much up to you – but commencing with this New Moon on Saturday – you really can set the tone and maintain the attitude – that to your own self you will be true – with love and compassion for all in your heart.
There will be a meditation at 7pm on the Saturday night – let me know if you are interested – 0419819089