Lunar Full Moon Eclipse on Saturday 17th September [Pisces] at 4.25am – Meditation on Friday evening 16th at 7pm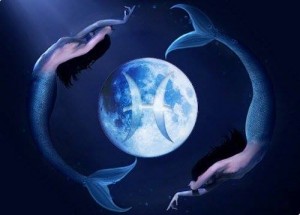 The last eclipse of the year is the Lunar eclipse on September 17th  in the sign of Pisces.
This eclipse is going to help us break away from self limiting beliefs and thought patterns in order to gain clarity about our lives and about our selves and the long journey we are undertaking in these extraordinary times. If you noticed issues poked in your relationships during the March Lunar Eclipse in Libra this one may help you see the other side of the coin – remember that we do not see the world as it is – we see the world as we are.
During a Piscean Eclipse we will also be given the opportunity to feel and experience the deeper, darker and usually hidden emotions that we have been carrying around so that we can assess if they are really serving our higher purpose.
In this decan 3 the energies are complex with lots of anger surfacing however this like any other emotional reality can be channelled into more loving and creative realities. Nothing like anger to get the garden dug quickly lol.
This powerful eclipse will add to the fundamentalism and fear mongering that was stimulated by the eclipse on the 1st and this adds to the pain of the Saturn – Neptune square peak on the 10th.
The Saturn – Neptune square that has played out all year now hits its peak on 10th September. [4 days away]. After this things calm down in relationship to Saturn until 2020 when the Jupiter conjunct Saturn and both of those behemoths conjuncting Pluto – a dire story for another day.
What we can expect with this peak of the square on the 10th is an upswing of the frequency and intensity of disasters associated with mining, big oil, oceans and drowning, extreme weather events, terrorism and genocide. The great push is for freeing ourselves from the authoritarian madness of the patriarchy and the rights of women and refugees will be very much to the fore here. It will play out most powerfully though with the outpouring of religious fundamentalism of all kinds and applying to all patriarchal creeds [ie all of them currently on the planet]
On a personal level issues of depression and anxiety are really likely to take hold now and do not be surprised to see suicide rising at this time. This really is an important time to avoid drugs, cults and conspiracy theories [even the true ones] and to focus on detachment. Recognise it is all just a ride. You have total control over how you choose to be, act and feel and focus on creativity, loving kindness, meditation and all other activities that allow you step away from the drama – be patient with your loved ones and your self.
Free your self from guilt in particular. It is a very toxic emotion crippling you in the present for something that cannot be changed and may in fact not even be associated with this life. What ever is going on in this regard it may manifest in physical symptoms and this might be a good idea to get a check up if something has been niggling at you.
There is a lot of pain and guilt floating around now however if you work consciously with this there is freedom on offer and new levels of creativity to flourish. Without this the angst and arguments going on in your life will worsen and we will see this played out on the global scale to as an increase in warfare and horror.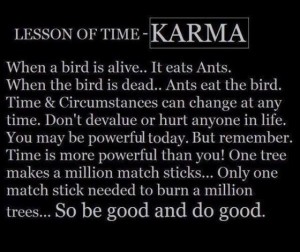 This coming Lunar Eclipse on the night of the 16th though – truly points to the death throes of the Piscean patriarchy and with Mars in Sagittarius – trining Uranus and squaring the Moon here and the karmic reality unfolding, all things are being brought down. We will all feel quite volatile and out of sorts here and relationships are again in for a rocky road as all that we have endured can no longer be endured. We will all feel judged and condemned which can produce a backlash of resentment and acting out – but peeps – its all us – we do not see the world as it is but as we are – try and remember this during these tempestuous times. Dramas and gossip abound – don't touch any of it – it is just energy playing out and can go nowhere if you don't pick it up. There will be lots of rages and hormonal upsets on offer as childhood wounds attempt to resolve themselves in the here and now
What's interesting is that you will be able to see clearly what it is. You will see the games and dramas like never before and will be bored witless with it. We will see this locally and globally as people power has a real ability here to stand up and say – enough already! Both personally and globally. This will be a test of your character and courage as you choose to no longer be the victim or the rescuer – or sit idly by while horrors are committed in your name by your so called 'leaders'.
You will be offered many real challenges here and the threats may be very real. The people you are escaping from are not going to be happy about this and there is a real risk of escalating physical violence both personal and national re warfare.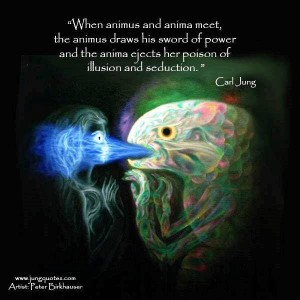 The Moon squares Mars at this eclipse and brings a very volatile emotional energy to it all which will facilitate crisis and dramas, overwhelm and the need to dominate. It will bring out the desire in the animus or male aspect to dominate and subjugate the anima who in her rising energy becomes increasingly terrifying to the masculine principle. If it does not get its needs met then rage and violence will easily come to the fore – I would not be surprised to see an increase in crimes of violence against women at this time. A lot of this is twisted up in the desire for the family to move ahead and the push really can explode.
The Sun squaring Mars at the same time brings two powerful energies together that wish to dream and also have the power to make it manifest. This energy is so powerful though it will have little time or patience for those not on the same page or who are travelling a little more slowly. This energy will also lead to emotional over load that can be exploded into violence against the other.
So with both of these influences it behoves us all to work to be patient, zen and calm. It will be very easy for anger and resentment and even sexual tension to lead to violence, accidents, burn out and much better to channel it into a project that requires physical labour to burn this off. Or go and have some fun – again.
One can see the build up and repetitive energies growing through this whole eclipse season and the guilt and anxiety that flows with this can be quite dreadful really. Not a good time to rail against the 'system' either. There are better ways.
Venus opposing Uranus at the eclipse also brings underlying tension within the family to the surface – this is explosive energy and needs to be channelled well into other activities if you don't wish to experience violence in its many disguises both directed at you and from you.
With Mars trining Uranus however you are also very likely to want to take risks and try things unknown to you – so the combination of these forces can be very powerful – trust your intuition – it is strong at this moon and if it looks like it is a bad idea? It very probably is. If it is going to pay dividends? Then seize the day and make it your own. There will be plenty out there thinking along the same lines for you to play with.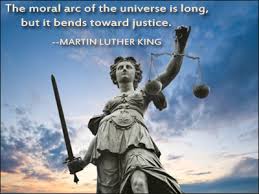 The Karmic quincunx of Sun and Uranus and Moon and Venus are interesting here at the eclipse also. The Moon with Venus can reinforce violence as an attraction as it seeks harmony and to bring justice to events – those in power wont like that and can react with force and it also means to watch that your good nature is not exploited in trying to fix things [that usually aren't broken – just resolving energy – karma remember] and so if you feel compelled to save the world during this eclipse it might behove you to stay at home and stay still – although that will be hard under these crazy energies.
Take care of all mechanical things this eclipse also – mercury stil retro also – check your oil and water and other necessary things. This energy of Moon – Venus is quite surreal and those who "see" will have much to observe during this.
The Sun – Uranus factor will reinforce the "there are none so blind as those who don't want to see" paradox. People prattling on about what the world needs without seeing that those prattling on are the problem. Again this reinforces the violence aspect of this eclipse. This eclipse really is the tipping point of all the build up gone before. Use creative methods to release this energy or you will find it to easy to engage or have these explosive energies be dumped on you.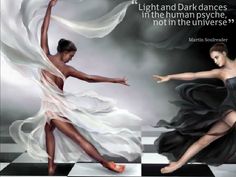 This eclipse is very intense – very volatile – dance with it well is all.
Mercury stations direct on the 22nd September in Virgo. Any of the wild energies that may have led to interesting and new love life phenomena are very apt to commit now – also in business. It augers well if it unfolds under these alignments. Work at being in balance now – with the head and the heart working together to bring harmony to all things – beginning with your self. Pluto's alignment here also allows us to see things very clearly [reinforcing the Saturn-Neptune square which very much requires us to take off our rose coloured glasses now] and can influence a karmic relationships quite powerfully now – for business or pleasure – and allows us to perceive in unusual and deep ways.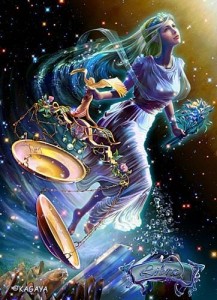 The month ends with another New Moon on the 1st at 8 degrees Libra. We will be celebrating it on the night of the 30th as it does not arrive until the following morning here in Adelaide. This really will be a refreshing change after all the intense, transformative energies of this really unpleasant [on some levels] eclipse cycle. It is a quiet place in the storm of change and is a good opportunity to set new goals as you pick yourself up and dust yourself off and see what has changed within your world and is now being reflected back to you from the external mirror.
The positive alignments of Saturn and Neptune to this Moon finally allow the grip of the great Saturn-Neptune square to dissipate – melting away the depression and anxiety that has beset all in this last year. Optimism returns! With the Sun conjunct Jupiter, the great beneficient, then good luck also comes into play and new opportunities abound. If you kick start something now the likelihood is that it will flourish – be it partnerships of every kind or investments into a new project. And the Sun's positive alignment with Saturn means you will simply get things done in practical, ethical and stable ways – sets a fabulous tone to the energies here.
This Moon really does signal a shift of energies and anything birthed here will do well indeed. It also means we are much more likely to see through the fear mongering and hate of our so called leaders screaming and screeching for stronger laws and better ways to be a fascist state. This applies to yourself and your endeavours too. While we have all been battered this year by Saturn-Neptune square – we are all also seeing things without the rose coloured glasses – this is a great opportunity to see the world as it is – to stop fantasising and to start taking practical real steps to begin what ever wondrous opportunities are here for you.
And it means that your connection to your spiritual nature will grow – it is ever present – your human drone white noise of distraction prevents you from seeing it mostly – at this moon that can change and you can connect much more deeply with the self at this time. And then to emerge – the same but different.