The New Moon [this weekend of the 5th]  will be engaged with a meditation, with the great feminine energies that play here, to help us awaken to her – on Saturday night the 4th at 7.30 pm.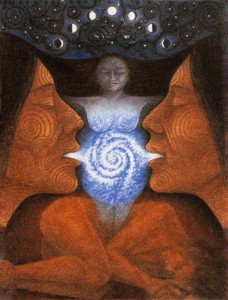 The New Moon is in Gemini, which holds so much energy in bringing the Wesak festival energies into grounding on the planet and so there is much that pours in now anyway. Due to her alignment with Venus and the Sun and with the constellation of Orion, there is a beautiful energy offering family, ideal love, wealth and acknowledgment and so it shows the promise of what may be – however – it also throws us immense challenges for us to get through to get it all due to the T-Square from Jupiter, Saturn [retro] and Neptune – together forming the mutable grand cross.
 This is a real shock to what may be possible and means we may well get many rude wake up calls during this time also. And these will have to be surmounted before we align with real love. There are many other planetary alignments that would really just have you want to go to bed and withdraw from the world however if you work with this there will be many opportunities to grow your life and wealth and relationships.
 I mentioned for the last Full Moon in May however that between that full moon and the next one in Sagittarius on June 20 – it was going to be absolutely full on this month and here it is. The bright shiny possibility can well and truly get torn asunder by the dark underbelly of delusional madness, greed and corruption, exploitation and rage.
This is a time to really work out what you value and what you choose to put energy into over the next while and what you do not and what you wish to withdraw your time, energy and support from – and often this will have been exploitative of your good nature. Your loved ones really will matter over the next month and you will pull together for mutual support or work out what is useful or not. Singles will feel this time and may yearn for love – ride out the storm and do not suddenly decide you really can answer that strange call from the internet dating site – just don't lol. This will pass. Start a project instead.
This square will challenge all in a karmic way. Things that are not working for you suddenly – may well be trying to point out to you that your expectations may be built on greed, manipulation, excess or delusional expectations of what is on offer. Things that seemed all bright and sparkly may turn to tinsel and theatre paint before your eyes. This is what you have created to awaken you to what needs to move or change.
You will tend to feel confident but do not go over board here – be wise with your finances over the next month and do not purchase things to numb the heart or to impress – it will backfire. With Venus involved it is a great time to socialise and meet new people however it is important not to get swept up in things and while tempted this month – it is definitely not a good time here to start and affair, look twice at something that normally you would not touch with a barge pole, or overindulge in rich food etc – which will all be very tempting this month.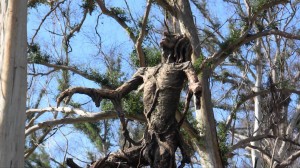 These energies are so intense at this time that if you are prone to anxiety, stress or depression you may become more aware of these patterns than normal and it may be a particularly trying time for some so be gentle with all you meet.
 There will be many restrictions – some of your own making and some from other people and there will be a tendency to champ at the bit in frustration at this however your energy levels will be low and so channel any frustrations into examining your part and recent difficulties in relationship and work steadily on projects that do not require a lot of input from others – it is a good time for reflection and self development.
 Just watch your finances, intakes, relationships, all of it this month – there is much at play – you will be shown much – your energy will be down even though your confidence may be up. Clear debt if you can – of all kinds if possible. If you show a weakness here you can guarantee that someone will take advantage of it at this time – all designed to teach you of course.
Examine everything before you jump in – the illusionary and delusional aspects are strong and we will see things with rose coloured glasses if we are not careful and the opportunities to escape will abound – and if you use drugs – be very careful with quality during this time – rip offs and poisoning of all kinds abound here.
 This energy also displays and opens up examination of the global finances also and don't be surprised to see more corrupt banks and politicians and insider trading to be exposed during this time.
 Be mindful of all you speak at this time – words have power and you will be taken at your word so know what you want and ask for it clearly and honestly – what someone does with that in many real ways is not your concern however you will be better of in the long run if you can be honest and straightforward now.
 It will be a challenging and confusing time with all this mutable energy about – however it behoves you to be true to your self and with your self – this is not a time to be running off at the mouth – expecting others to clean up your mess – or accept your delusional world view as gospel and at this time your will see the mirror indeed if you try it. Honesty and self critique are essential now to take the next step at Solstice.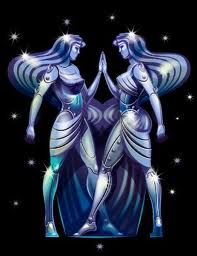 The duality is on Show with Gemini so examine your self and your evil twin well – decide what you desire – make sure it does not need to happen at someone else's expense – be cautious and self reflective – own your own shit basically and take no body else's – honour what you have promised – seek the truth between the opposing dualities – here is another very powerful opportunity to flex your new and evolving wings! There is lots of energy to help you awaken, shake off the dead wood, take responsibility for all you are dumping or projecting onto others as this grand mutable energy facilitates real change within and without.
 Coasting along is not longer going to work – doing it without examining why you do the things you do – will come and bite you big time. You are being asked to look at all the pieces of the puzzle – to let a new synthesising occur and it is important to communicate [as with all things Gemini] what is going on and to ask questions and get feedback about aspects of your persona that may be grating on others. Don't fear this – it is an opportunity to change and grow.
 With all the Venusian energy it is also an opportunity to appreciate the finer things in life – as well as kindness and care for others – things that appear to be falling away even as you read this. Visit a gallery, try a fine wine, sit by a log fire with a loved one and go deep within each other – owning your self and mirroring all. You artistic types will feel this energy and there may be many an inspirational jolt during this Moon.
 Many will be torn between duty and desire – and will attempt to stretch them selves too thinly – this then comes across as controlling to others while you feel like you are doing everything to 'care' for someone who doesn't get you lol – its yours and stop it.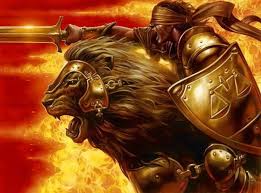 Alice Bailey calls the mutable cross, "The Cross of the Hidden Christ." – "This is the Cross of the four major energies which produce the conditioning circumstances which transform animal man into an aspirant. It is, therefore, the Cross of the personality…and finally integrating human being. This takes place at first in response to circumstance and later to soul inclination."
 So as we move through this time we will be asked to overcome our base instincts – to recoil from the concept of the 'other' in fear and aggression and to open our hearts to our fellow humans – unfolding in the tragedy of of the horrors of war and refugees.
You will be challenged at this time – to wake up – to see the value you put on your life compared to others – how you see yourself and your achievements – can you go out without makeup, do your need to worry about what others think of you – how self centred and self absorbed are you that you do not see the love and grace all around you – you will certainly find out what is real and what is not at this moon.
 Be humble – it will take no effort on your part to go over the top with all things at this time and over reach is common as is the spectacular fall that comes with it – Hubris and Nemesis remember. You will think you have the answer to all things at this time – trust me you do not – humility will help keep you grounded. Drama queens will not do well here and will be seen for what they are.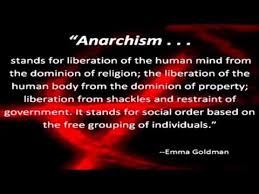 And even when there are times you may think you are invincible with these strange energies – again be careful of over doing it at this time. The Sun and Saturn can normally bring growth and sovereignty however under the mad mantle of the patriarchy currently – it will rise as a desire to overthrow the elite and authority – it will be interesting to see what happens at the election here and the referendum in Britain with this energy. For yourself use this energy to discover your own sovereignty – you will find it easier to empower others when you are yourself empowered.
 There will be a great deal of projection going on with this particular aspect and public figures may very well come a tumbling down as they are seen for what they are and this will also happen in your own world as you see things for what they are –people – relationships – work and business arrangements – and what you have chosen to not see in order to endure – the blinkers will be off at this time.
The public will eventually be called to stand up to the tyrants, arms dealers and manipulators of humanity as they herd us every more steadily to total enslavement while they have us bicker over ridiculous things like race and religion while they steal the world – as long as we endure this we are not a sovereign species but children wanting daddy to feed us with one hand and punish us with the other – those days are numbered. Those who wish to continue that life style will soon be separated from those who are wakening and the fork in the road will be reached – think carefully about what kind of a world you want to create.
These energies really are full on and there is not much to anchor to – each new moon is an opportunity to reboot some aspect of your existence – this one – due to the mutable cross – throws a great deal up for examination and renewal – be wise – do not believe your own PR necessarily, be kind to all – be humble – be reflective – own your own stuff and do not expect to thrive upon the back of someone else's work, bad luck or exploitation. Be careful with love and affairs and new relationships, watch your back – keep your eyes wide open and you will grow from this as we approach the Winter Solstice here in Oz – with the promise of rebirth and renewal and the eternal return of Helios and spring – we are just being given an opportunity to shake off the dead wood before we leap the fire lol xx
If you wish to attend the meditation contact Prue on 0419819089 to book a place.