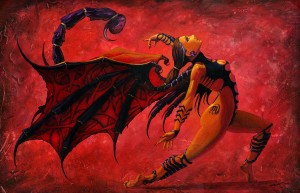 Full Moon in Scorpio – Meditation at 7pm.
Moon of Devouring – intense, transformative, shocking and life changing!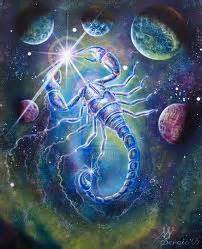 We have 5 [count em] retrograde planets at this Full Moon in 2 degrees Scorpio this night peeps! This really can have karmic realities play out and fill us with a sense of fate and destiny over which we have no control and accidents and weird and whacky encounters happen at this time – but remember Scorpio – as it arises, phoenix like, from the ashes – evolving from the insect that bites, to the serpent of transformation, to the eagle soaring above it all – remembering that love underpins it all.
 Mars underpins it all! The Ruler of Scorpio – retrograde from the 18th – with an alignment with the Red Giant Star Antares in the constellation of Scorpio – just to ramp it all up some more lol.
 These full moons always are powerful and lots of powerful things happen now – and it is all very, very real. No fluff and puff in this moon – it will bust things wide open and dredge up the clearest set of eyes to see the crap for what it is – just plain crap – and with feisty Mars the retro ruler here – zero tolerance of the crap also.
Remember this energy demands the truth and will keep gouging within to find it – no matter what the cost – for this awareness is absolute in its awareness that the truth will set you free and it is relentless in its' quest for it. And as with all things astrological and lunar of late – it is all about relationship lol – groan.
 With Saturn square to the North Node here we are again involving fate and destiny – forcing us to push hard for the soul's freedom – providing a powerful adjunct to the very rare [not seen for 10 years now] 5 planets in retro – feeding that sense of living in the midst of a wormhole – where everything seems to be the same but different. 
 The New Moon a fortnight ago was also ruled by Mars – continuing the battle theme – and it is as though we are being prepared for darker times ahead – to gird our loins, to train hard, to not be overcome when stronger battles emerge later around end August. So be of good faith peeps – know you are being made ready here and that all you need is within you. There is an invitation to become more polarised with these energies and we will see this play out with the coming mad election – it will be big banks and corporations supported by the lnp – and unions and human rights supported by labour and the intensity will play out powerfully from here, with decreasing room for compromise. And extremist views of all kinds will rise and demand to be heard.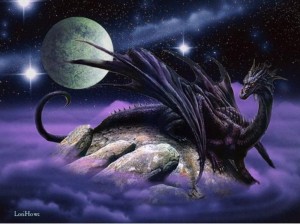 This particular moon in this degree of Scorpio is also considered most unfortunate – a devouring moon of great hunger and a dearth of restraint. This can play out in relationship quarrels, insatiable sexuality, ruthless exploitation or great terror of any of the above. Remember what this is all about – we are breaking down the last of our resistance to an old way of being – and with such transformation – comes rebirth after all. This will sort the wheat from the chaff – as it is designed to do – and those who survive will be all the stronger for it – those who are forged in the fire are strong indeed!
 Surrender your fear – it is all just past conditioning that has you fear the future anyway. This is not the time to retreat to your cave – tempting and all as that may be right now. This is not the time for victim consciousness – own your self and your feelings and your patterns and dare to let them go.
 We also have Jupiter squaring Saturn with this moon reinforcing a dark world view about what the future is about to bring us. These fears are what is being broken down now – and all that feeds your fear and limitations is hanging on for grim death wanting you to retreat and do nothing.
  And Saturn's alignments with Neptune play right into delusion and illusion of a terrifying future and Uranus position also ensures that terrorism, ocean disasters and other painful events will continue to feed this, as governments increasingly appear helpless in the face of what ever comes.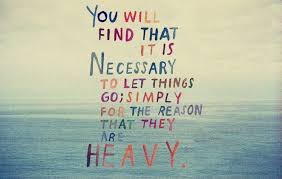 This Moon is about breaking open the psyche – exposing what you have not yet dealt with – we are going through another predictable cycle of horror that come around with celestial regularity in an attempt for us to heal – here we are on the threshold of energy that last gave rise to a world war – the drums of war and propaganda are beating loudly now and so people will gather together in their extremist righteousness groups of what ever persuasion – giving themselves the illusion and delusion of safety – with the same divisive predictable outcome – or you can let this Moon in Scorpio break you open – to remember we are all the same underneath and under it all there is only love.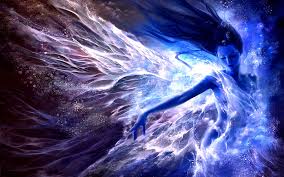 Be mindful though, that for the masses, these energies will play out as the fears are brought into play – choose wisely – revert to form and become a victim looking for someone to blame for your existence and all that you perceive is wrong with it – or direct your love where and when it is needed – the choice is yours and the consequences of what ever you choose could not be more stark.
Become the steward of the Soul – yours and by example others. Be like the mighty oak tree half way up the mountain – you have left the forest below you – your roots are deep – and you bend with the wild wind but do not break.
 Remember the deep occult nature of this Moon in Scorpio also – this will be a particularly volatile time – for all that is unresolved comes now to the surface – and you will have a clear choice – choose wisely – that's all. The devouring feminine and the rampant Martian warrior energy are both here with a vengeance – for a reason – fire illuminates and burns off the dross – it does not have to cause a conflagration though.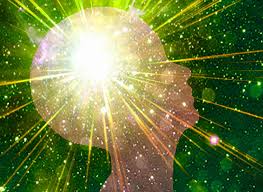 Dark secrets will be revealed with this Moon – the wolves in sheep's clothing will be exposed – deep motives will be seen for what they are – for in this Moon's dance with Mars [God of War] and Pluto [God of Death] – both aligned and in retrograde at this Moon – well 'intense' is not nearly a strong enough word for what is coming lol.
We are all going to be plummeted into the abyss with this one dear peeps so power and control and obsessions and delusions in relationships and aha moments that flow from these clear sets of eyes are going to rock your world. And all of this still while under the powerful energy of the Saturn – Neptune Square – the great depressor. There will be strong power plays unfolding – within and without – on the personal and the geopolitical – and the recent eclipses are still wielding their magic also – buckle up dear peeps and remember you all signed on for this!! There is no backing off now – there is no such thing as enough, any more. And all of this under the Taurean Sun [who desires security and groundedness] – just to add to the tensions.
Playing safe this time though means getting left behind – be careful how you choose to go and choose love over fear each time. There will be many sudden and magnetic changes following the moon as Uranus and Venus end the dance of the moon in the week ahead.
The meditation will be held for this moon this friday at 7  – let me know if you want to attend – places fill quickly xx
Prue is a Transpersonal Counselor, Art Therapist and Shamanic Practitioner.
Prue has over 30 year's experience as a registered nurse in psychiatry and mental health, and has specialised in developmental psychiatry, child and adolescent psychiatry, cognitive behavioural therapy, transpersonal counseling, trauma resolution and depth process work. She is also a qualified psychodynamic body worker and Lomi Lomi practitioner.
She has founded and taught in institutes and businesses that maximize human potential.
She works across the spectrum of life issues, transitions and crisis' from conception to dying and death.
Her philosophy for healing is drawn from a wide and varied journey and she takes an eclectic approach. She uses mainstream models of healing as well as myth and ritual, ceremony, energetic and shamanic techniques. She has walked and trained in the Shaman's path for over 20 years also.
Prue has a clear awareness that we are creatures of limitless potential, existing across multiple streams of consciousness. She facilitates a process of accessing these resources for use in the 'here and now' moment of the clients' journey.