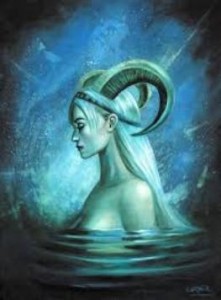 Cancer's opposite – Capricorn – Father archetypal imagery – Form and Structure – building foundations and bringing in to being – rules this Full Moon tomorrow night – Tuesday 19th – Meditation at 7pm.
There may be themes that emerge through this to do with your actual father – living or dead makes no difference – or father figures in your life or your own internalized father figure as part of your Animus – and how that behaves will depend a lot on how such figures related to you as a child and your gender.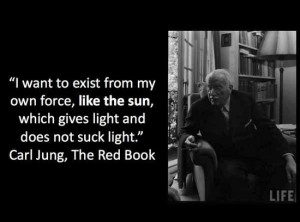 Life is a very complex reality isn't it. But whatever emerges in this regard over the next wee while link it back to the recent new moon in Cancer and the Solstice and double Sagittarius full moon over preceding months. You have been clearing big time and this moon is in part to help you now bring into fruition and life that which was born then. Continued healing of the father issues may well be a part of that. The previous energies have had you come to a place of authenticity in your emotional world and in integrity more with your souls journey. Now the Animus within – the creator – needs to be healed in order to bring balance and allow for greater connection with other realms on the earth – the animal and plant kingdoms.
Notice any patriarchal judgments you hold – about the "other" – their supposed faults and difficulties [which after all are just parts of you that you are rejecting and projecting] – these judgments are about you and your continued adherence to them freezes you from evolving – it does no harm to what you are judging but immense harm to you and your progress. This moon offers a way out. A way of aligning with your soul's purpose in the world.
Other alignments here also seriously challenge our relationships with all things authority – within and without – personally and it will certainly play out on the world stage – including the very suspect "coup" in turkey – which conveniently allows the right wing thug of a president to round up everyone he doesn't like and judges who have ruled against his grab for power excesses.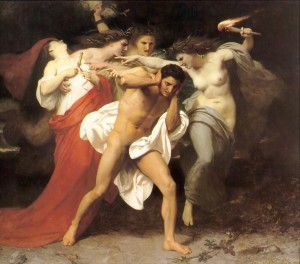 The Moon's conjunct aspect to Megaira [one of the furies responsible for jealousy and the desire to smite people down for doing the wrong thing] may well bring forth professional jealousy and envy towards you and what you are achieving and the direction you are heading in. If you are the one feeling it towards others it is simply showing you where you are lacking and you can work on that in a mature and sovereign way – if it is towards you – deal with it in a mature and adult way.
The grand water trine of Sun in Cancer, Chiron in Pisces [retro] and Mars in Scorpio all help us to bring into balance and harmony the Masculine principle however it will be challenging. The beauty and wonder of Venus and Mercury in Leo trining Saturn in Sagittarius [also still retro lol] really facilitates our ability to grow ourselves up during this moon – to heal and make lasting changes and trust the great masculine principle of sovereignty – that we are our own masters and the games of the patriarchy are to be shed for the toxic wastelands they have produced. This is a direct challenge to the status quo and so we need to stand fully in our power in order to say no to the mindless claptrap of those currently in power.
The effects of the great Saturn-Neptune square continue to pound us and dissolve boundaries and bullshit – to allow us to see as a grown up individual that madness of some of the things we hold on to. If it feels like it has to stop now – it does – if you feel in letting go you don't know what to do next – rest in uncertainty – one door closes and another opens – there is always the void of not knowing in between and that is ok and necessary to let go of our fear.
So the Full Moon itself is at decan 3 in Capricorn at 27 degrees. It trines Mars and squares Ceres and aligns with the fixed star Beta Indus. This decan brings very real bids and grabs for power in its alignment to Mars and Ceres – ambition and material possession – it will see all kinds of charismatic and ridiculous figures rising to the surface and being fawned over by the ignorant masses as they make populist ploys that will never be acted upon but which gainsay them power. Watch for it lol. It will also in its full light allow us a glimpse of who pulls the strings in all of this madness and this matters otherwise we are all just sheep being led to slaughter – of the other and ourselves – while they sit back and make a tidy profit. Be mindful of what you follow here and who you place your loyalty in.
In the Moons alignment with Beta Indus – it speaks of awakening and awareness – to see through – to see with the third eye or the Eye of Horus – into what is actually going on and may allow us an opportunity to see through the malarkey.
The moon sextiles to Mars and produces very passionate and also very creative energies and ability to bring things into life – but can also become dogmatic and righteous so watch this. With the Sun trining Mars here also it may soften some of the more dangerous of these energies – facilitating a lessening of risk taking behaviour while keeping motivation high lol.
The moon squaring Ceres brings energies of everything is not what it appears to be. A psychopath is charming in the beginning – a bit like a snake it can mesmerise the birds in the trees with its guile – just before it strikes. Be very mindful of any charming creatures who promise to take all the pain away – be they in your personal life or on the geopolitical stage – its all a lie peeps and once they have you where they want you it may be almost impossible to escape. With the Sun in alignment here too it just adds to the effect of being hooked by hubris – ours or other's – we can dip into victim consciousness by milking our sob stories, or fighting for the underdog [which ever one is in our lives at the time] or other disconnects that have us get into what is good or bad, right or wrong etc. The challenging aspects of this moon to Uranus will need patience from us to come up with the unique and downright bizarre solutions we may come up with to address personal challenges and don't be afraid to incorporate modern technology into any solutions that may arise – Uranus rules here. If you dare to be brave, patient and open minded then you will address any bad habits here to be released and allow you to open up to what you really can achieve in this life.
With the moon squaring Uranus it is vitally important you do this as emotional energy here can run hot to explosive and the opportunity for families to blow themselves out of the water is quite high. It will all be quite volatile for awhile and again the only way out is with calm, determined detachment.
These energies are difficult and complex and do not be surprised to find yourself in some form of conflict here. The balanced Masculine has the answers to doing the right thing, to not being caught up in another's hubris, to not dwelling in your own anxieties and fears and everything continues to change at an accelerated pace. Be mindful of any conflict within the family as emotional old wounds of other's father issues will be rising and wanting to dominate the scene also.
The other fixed star alignment with Procyon – may lead to gifts or legacies from others, a great promotion or demotion from others – depending on what has been going down of late. It can mean success after a long struggle.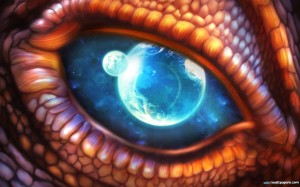 All in all it is a moon to offer much reward and healing – but only if you show patience and steadiness and allow the balanced masculine to calmly proceed – any thing else is likely to end up quite painfully. However great success is possible here too.
The Sabian Symbol here is the Large Aviary – again inviting us to see the walls of the cage that encircle us – invisible ones even but none the less confining. Examine your beliefs! These cages of the internalised negative animus and particular the father voice – can cage us profoundly in ways that are not us and that we don't need. Like the goat that climbs the mountain – sometimes we just have to put our heads down and keep climbing until we reach the pinnacle.
If you wish to join us for the meditation at 7pm this Tuesday 19th call Prue on 0419819089 to book a place. Its going to be a cracker lol xx