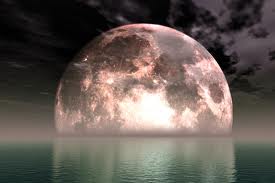 Well August is going to be a very intense month over all – mercury remains in leo until the 14th – great for creativity of the mind and word and this is fed by the Sun in Leo until the 21st also.
However the Grand Trine formed at the beginning with Venus [love and sensuality], Chiron [wounded healer] and Saturn [karma and responsibility] along with the Jupiter – Mars Square has us be over sensitive to the emotional storms around us [and there will be many lol] and have us react in a way that is quite controlling of both ourselves and others – the 'suck it up princess' approach and this is not particularly useful now.
It is a good time now to remember that we are players on the field of the universe and in truth while we make decisions and drive our own destiny at the moment there are larger forces at play and it is ok to go with the flow. Shut down the poison of your dis-eased mind – wait and see what unfolds.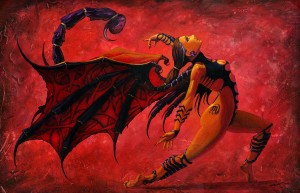 Mars is firmly in Scorpio as is Saturn and the Leonine energies abound also. There is a possibility of being quite creative here so let your art work emerge and be given free reign and / or also the energies can be quite destructive with the vibes of this month but overall people will be inclined towards the negative lol. There is scope for some minor good moments but the possibility of some serious and shocking events as well. Scorpio and its Plutonic connections are behind the viruses beginning to frighten the world currently and we have not see the last of that and there is some frightening research coming out about digital viruses that can be pumped through the wifi to influence emotional realities and distract people from themselves and what they seek to see in terms of change – the old guard will fight to the bitter end and remember it has a scorched earth view – if I cant have it then no one can – my precious indeed.
Remember that Saturn went direct last month and Uranus went retrograde and the Super Moon on the 10th is in Aquarius [ruled by Uranus] and this will truly be the super moon of the three from July to September. This retrograde thing will add to its oomph big time lol. Basically the freedom thinking Aquarian energy is against the Leo – adore me – energy and this adds to the mix also
The Moon apposing Mercury here can lead to a battle between the heart and the mind which may lead to a desire to get out of it – as it were – and the energies of this month invite caution in all escapist tendencies – be they drugs or sexual inclination.
The Moon Squaring Saturn creates tension between the vulnerable inner child and the need to be in charge and on top of our game. We will feel compelled by all the challenges we face to resort to old patterns of toughness if we are not careful and not at all inclined to expose our vulnerable side however this is a time to trust and be ourselves – in all aspects of being. The old wont work now.
The battles between the old Patriarchy and the new Sacred Feminine are likely to rise this month – watch the global info for issues of masculine abuse of women again playing out – the fear and hatred of the old patriarchy for the feminine is reaching a crescendo and it wont be pretty however the sacred feminine will win out in the end – inclusive and protective of all her children – male and female.
It is polarising everything and I believe there will be a massive release of this energy around the planet – how we deal with it is up to us but expect wild rides on the global stage and with storms and seismic events ratcheting up also! Remember that Uranus is the explosive and unexpected [on its last retrograde of this whole Pluto – Uranus square] and Aquarius for the collective.
There is such an energy of tearing down our old patterns of existing – none of it is going to work now – there is nothing to go 'back' to – we have to decide as a collective what to do and we can currently only do this one star fish at a time – so look to yourselves – choose wisely – this is what you came for. The likelihood of relationships being obliterated, friendships over, belief systems overthrown is actually very high with this moon so pay attention and get on with it. Have the courage to change before change is forced upon you for change is coming either way.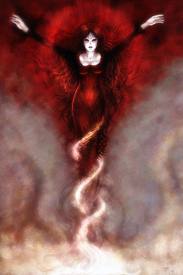 Be at ease with it – don't keep trying the same old strategies that are no longer working. Take the wisdom from what you have learned up to now and trust that it will be the foundation of a new way of being – we are all ready and awakening.
The Sun is closely aligned with the black moon Lilith at this moon and behoves us to think beyond the square – to align ourselves with the heavens – to trust and throw the bow line and let it fall and follow. Release the old, trust, know you are ready for profound change – this is the transformation of the species remember – we are moving into a new age as well as from the sleeping masculine yuga to the waking feminine yuga.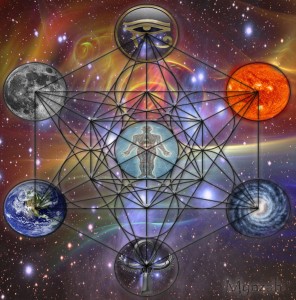 There are so many cycles and rythyms coming to completion now – 100 year cycles, 40,000 year cycles, million year cycles, all coming together – at this time of our lives – we are here for it – how very cool is that lol.
The energies after this moon will continue to move us through healing pathways to new outcomes – we will be required to adjust quickly to some things and yet be torn as to know what to do. The bond between Saturn, Uranus and Chiron [since June] pushes us here towards our authenticity while the bond between Mercury, Neptune and Jupiter will lean us towards delusion and insane posturing that we are ok – Neptune because of the mutable nature of things at this time is really going to fill our heads with a lot to distract us from the path – don't let it – keep that voice of doubt out of your head – poison remember.
When Mars and Saturn get together on the 25th [both in Scorpio] you can expect another jolt of energy and a requirement that we burn off a lot of the dross of our emotional and physical realities – it is no longer the time or place to hang on to these things – the action of Mars meets the discipline of Saturn and things that have been quietly bubbling away in there may now erupt and demand that old and outmoded ways of thinking, feeling, doing and relating will be blasted out of the water.
We cannot move forward weighed down by limited beliefs and limiting ways of being and relating. And don't think that if you are being "spiritual" it will let you off the hook – there is no delusion quite like a spiritual one and all the crystal waving – I am better than all others because I am looking at the light types might be in for the biggest boot of all!!. This is not a time of teachings or beliefs, it is not a time of stories or idealogues – none of that will work now – this is the time of being – of presence – to ourselves and each other – simply sharing the experience of existing together – this is what it is about dear ones and if you can do this you are already on your way lol.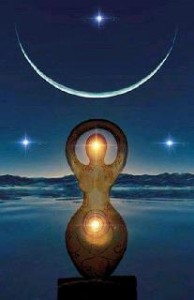 On that same day the New Moon rises in Virgo [and the sun has been here for a few days now also giving us the 'can do' attitude that is required now] at 3 degrees and this is the degree associated with the mighty Elohim and Angelic Realms.
The challenges coming will have us feeling misunderstood and isolated and alone and this new moon will remind us powerfully that we are never alone – we are always held in a powerful love from our own sacred mystery and divinity – we can never be abandoned – irrespective of what the delusional mutterings of Neptune that may be on offer.
This aspect comes in the 6th house of healing and so this New Moon also represents the aspects of the Virgin – maiden, mother and crone – facilitating us to take a serious look at some of our health issues and resolve the core of them.
So all in all an intense month and on the day of the Full Moon I will be running a sweat lodge at 5pm to maximise the energies and make them work for you – to open you up to new possibilities and ways of being that enhance you and the world of which you are a part. In the age of Aquarius the iron age of Pisces is done with all its victim martyr saviour rubbish. Justice for one is justice for all in the new age and one can see that ideal emerging across the world in the midst of the chaos.
This month and the Moons of this month invite us to be our truth, speak it without fear, to say no to what needs to be released, and to see very clearly the lies that are fed to us all day – everyday – by those who have brought the planet to ruin and who belong to a bygone age and will soon enough be gone lol.
Sweat Lodge
The sweat lodge encompasses both beginnings and endings.

Each time we take part in a ceremony, we take a journey to the centre of our being, joined with the others in the sweat lodge and yet also alone. It is about birth, death and rebirth. We change as a result of participating.
Great richness flows from maintaining this focus. We chant to help us concentrate on the journey and not the uncomfortable physical environment and our fears. Chanting also helps us to breathe easily and to compose ourselves.

Physiologically, the lodge helps to tune the autonomic nervous system, creating a new internal balance, smoothing out the peaks and lows of emotional and energetic changes. Psychologically, it fosters feelings of well being, peace and self-worth. It is a powerful tool for growth and also for specific kinds of life difficulties, emotional turbulence and trauma.

There is an intrinsic value arising from participation in the sweat lodge. It is a powerful healing tool.
 

contact Prue on 0419819089 or at prue.blackmore@thrivebydesign.com.au to organise a mud map and go to www.thrivebydesign.com.au to check out how to prepare xxx Love to see you there lol