Eclipse Cycle for August and September 2016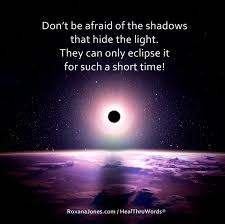 Lunar Full Moon Eclipse on Thursday 18th August [Aquarius] [6.56pm Adelaide time] – Meditation at 7pm
 Solar Eclipse on Thursday 1st September [Virgo] [6.31pm Adelaide time] – Meditation at 7pm
 Lunar Full Moon Eclipse on Saturday 17th September [Pisces] at 4.25am – Meditation on Friday evening 16th at 7pm
This month and the Eclipse Cycle that begins here and ends mid September is as wild and woolly as they come – specifics about the months astrology were in the August Newsletter at www.thrivebydesign.com.au – so for now it is just an overview of the month and then focus on the first of the eclipses on 18th August – the Lunar Eclipse in Aquarius.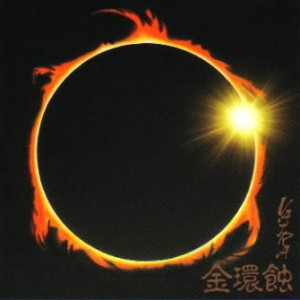 Eclipses are the wild cards of astrology and are very powerful in how they get us to focus on issues in our life that are required to change for evolution. Usually quite dramatic they can really shake the tree of the dead wood, unhouse us and oblige us to see things as they really are – not as we are in denial about. If you follow the cycles over the years you can map them against your own chart as to the messages there for you all they affect all of us none the less.
The eclipses have a bigger impact over the parts of the world they fall upon and the first two don't cast their gaze upon us her in Oz and the final penumbrial eclipse in Pisces 17th September does. In fact the Lunar eclipse in August casts no shadow anywhere [look it up] and so will behave pretty much like a two week full moon until the new moon eclipse on September 1st.
Things begin and end with eclipses and with a Solar eclipse there are issues of new opportunities and issues with men in your life and with Lunar eclipses there is an emotional feminine aspect and often bring about endings.
In truth eclipse cycles follow opposite families of signs and over an 18 – 24 month complete cycle you will be gradually shown and have exposed a theme you will be working with and each eclipse will show you more and more as you resolve issues, evolve and change. The steps of change are so huge it really does take time and incremental stages to move you along and even then they are often shocking for we are often cemented in our attitudes and beliefs.
Eclipses frequently bring things out of left field at you – things that you had no idea were going on – that is completely out of your control to do anything about and will be delivered to your door in often accidental or mysterious ways. No matter how it arrives or is 'discovered' it will set off a cascade of events to change your world view. They can also speed things up and something you might have anticipated unfolding next year can suddenly be in your lap lol. This is rarely comfortable and is often exposing harsh truths or major eye openers that will set your life on a different trajectory and that is their job. And unpleasant truths are still truths and better you know than not. You may see someone in a new light and may not at all like what you see however trust you are ready for the illumination and growth that follows.
If this happens [any of it really] there is no going back – you cant unlearn what you have learned – you can only let go with gratitude for all it has taught you and navigate the world differently. Eclipses require forward movement – not backward ones. Don't go begging and pleading for things to stay they same – they wont and in that way you will lose your dignity as well as the other lol. This can sometimes happen to a significant other in your life – they will be eclipsed as it were – some on prominent – let them go [again often male at solar and female at lunar] and if it happens to be your birthday around any of them watch your health.
And one of the most fascinating things about them is that they repeat nearly exactly every 19 years – so it is always useful to reflect what was going on 19 years ago and you can pretty well guarantee a return visit to those old energies – only for you to grow though!
August overview
Neptune and Pluto continue their retrograde motion throughout this month with all that is associated with this and Uranus joined them there at the end of July. The New Moon in Leo at 11 degrees occurs on the 3rd, Saturn goes Direct motion on the 13th, the eclipse cycle begins on the Full Moon on the 18th in Aquarius at 26 degrees, Mercury goes retro at the end of the month and there will be a Solar Eclipse on the 1st September in Virgo at 9 degrees. Plus the Piscean Full Moon Eclipse in Pisces – later in that month!!
Basically this is a full on month peeps. As are next months energies too. The energies continue to build here and all that was put in motion, during the Uranus – Pluto square over the past few years, is now coming home to roost – with a vengeance. Everything is being torn down by the rising feminine and it is only going to strengthen as we approach the eclipse cycle.
Uranus began its retrograde motion on 29th July at 24 degrees Aries and turns direct on the 29th December this year. Uranus going retro is a kind of shift of focus, after its involvement in the chaos of the Uranus – Pluto square and will move into a smoother phase as it trines Saturn next year.
There have been so many changes going on in your external world of late – particularly with relationships – all reflecting the inner changes that have been going on and now the focus returns inside. If anything is left unresolved or something you have been trying to create is just not working yet – then the inner changes required to move you forward will unfold during this transit.
The theme of these will be personal freedom.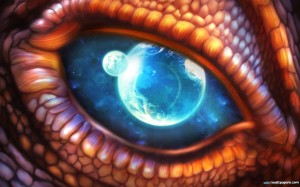 The chaos of the great Uranus – Pluto square has permanently changed the nature of politics around the globe and we have seen revolutions across the arab world, attempts to overthrow dictators and also the emergence of that extraordinary beast – created by the western world's arrogant manipulations to meet their own nefarious needs – Islamic state terrorism. It is not the only face of terrorism peeps for we are what created it. Over 3 million dead in the middle east and 12 million displaced by western interference and having arms manufacturers write foreign 'policy'. And that is just in this latest 10 years.
The waves of refugees fleeing this horror has brought about mass drownings, kidnappings, rape as a tool of war and 10's of thousands of people being carted off as slaves. This religious reaction and extremism in Islam is also now producing a contra response in western countries on nationalism and fascism and still no end – in any way – in sight.
Saturn's alignments with Uranus at this time means that the collapse of the world as we know it will continue unabated. However it also points to a level of exhaustion emerging – the ruthless carnage of governments and those rising against them has many on their knees – but peace is not yet ready to emerge. The hard hawks of patriarchy on both sides are determined to soldier on as it were.
Personally it means you are also getting tired of the immense changes going on in your life and yet you too, still recognise there is more to unfold for you to emerge as yourself. You may have smashed things open of late, left detritus behind, walked away feeling shattered or isolated and this retrograde time can be used for you to develop the inner strength you need to continue to change and let go.
As Mercury comes into play at this retrograde phase your mind will also allow you to look at things in a new way, to see new possibilities and around corners in stimulating and incredible ways and it is a powerful time to trust your intuition and let it take you where you will. Vivid and wakeful dreams may come into play at this time and a good time to meditate with clear intent. Share this energy with like minded others.
Venus trining Uranus here will open the door to new and surreal encounters with others and even if attached you may be drawn to the obscure and bizarre. This is a good time to experiment sexually with your partner if you have one and if you don't want to drift beyond. If single then anyone you are likely to meet will not be from your normal parameters of acceptance lol.
Shortly before the New Moon in Leo on the 3rd [here in Oz] Mars re-enters Sagittarius – following an incredible sojourn through Scorpio and Sag, including an extended period of its own retro – which led to high levels of anger and violence and we certainly saw a lot of this in July – and this will provide a big energy lift. As it arrives just prior to the new moon it provide some long overdue optimism to the moon, which is fiery enough as it is. The long transit through Scorpio provided sharp focused energy for cutting through the poison of our relationships and existence as it went about setting us free – often in extreme ways.
In Sagittarius Mars is still at home but moves to the more spiritually focused areas of culture and religion with ideas about belief systems now all up for grabs and debate and question. Mars here will cut through the crap and call the hypocrisy as he sees it – while still ensuring people's rights to believe what they will – just don't foist that rubbish on to me as it were lol.
This energy can also be very aware of the environment and can come powerfully out in support of animals and nature and do not be surprised to see yourself being more drawn in this way and groups rising to defend animal rights and other environmental activism now. This placement will push the boundaries of the status quo and push them hard and if you can harness this energy well you can achieve great things.
Because of the fire of this though, there can also rise an impulsivity along with religious zeal, wars of ideas, wars between nations and legal issues – all of which are expressions of this placement. Detachment here is the absolute goal. Stop and think before you act and when you are clear – act in the best interest of all concerned where possible or let go with love.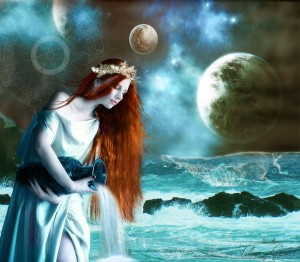 Lunar Eclipse – Thursday 18th August at 26 degrees Aquarius
 As with all lunar eclipses the big hitter is how the Sun is Opposite the Moon here. And again as all things lunar – emotions, family and all other relationships reach their peak at all full moons – they will be particularly up for analysis re disharmony and where you sell out your needs to meet the needs of the other – often habitually – and so it continues the work of the new moon and other aspects this month. It also tidies up the last eclipse cycle from March and so anything you have been wrestling with over the past 6 months is now open for finalisation.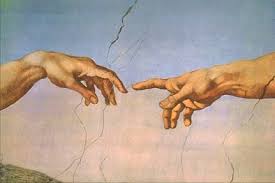 There are some very interesting alignments with this eclipsed moon and here we encounter a significant Yod [finger of god] during the eclipse itself. These are a finger in the eye in fact that has you go 'ouch' and to want to resolve it – a pushing along to resolve something – even though it is uncomfortable to change and do so. As with all Yods there will be a sense of fate or destiny in this and as it points towards Jupiter at the eclipse we will seek an alignment of perfection with the great beneficiant – Jupiter – growing upon the back of the Moon sextiles Uranus.
This sextile will bring our self assured rebel to the surface – who quite frankly does not care what the other thinks and has no desire to be one of the herd of sleepwalkers. This aspect of being is willing to act, despite envy and criticism and will have the courage of conviction to do what needs to be done. With increased intuition and a desire for personal freedom you are likely to engage with new and different people, have crazy and spontaneous adventures – to break free. Pay attention to where you let that pony run lol.
This is a very powerful alignment and means religion will be up for discussion and reform [thanks to Uranus] and as the notorious star Alkaid is aligned here with Jupiter also during this eclipse – we can expect many deaths re religious nutbaggery during this time – so this hot august [in the north] is likely to be very explosive with strong religious overtones to it all.
There is a real possibility of false flag events and sacrifices going on at this time and in Islamic astrology – Alkaid is known as the "destroyer of nations". This can be done ideologically as well as physically and isn't religion the greatest game in the world for that lunacy. So as exhausted as those in the war zones are – from the horrors of the western world still playing out their agendas anywhere but on their home ground – my sense is there is still too much apathy from the subdued and drugged herd of humans in the west to actually get up and do anything about it yet. There will be much worse horrors to unfold at home for that to happen yet.
This Lunar eclipse at decan 3 though will certainly work out the wheat from the chaff – personally and globally. There are many paradoxes here and many will realise they are awakening in a world still sound asleep in the face of manufactured madness and the most deadened of all are those who lead this madness – the modern day bloodthirsty romans. During this phase people who are used to living on the fringe or the edge of their society – looking on at it with stunned amazement at it's insanity often – will become more relaxed with their fringe dwelling status and more detached entirely from the world.
And with the Sun trining Uranus expect the unexpected, the shocking and unforseen! It is here to unhouse the world and shake the dead wood from the tree of life lol. Many will be able to rise above the mundane at this time and let go of it all – stay focused on the prize.
And with other alignments here re Moon and Jupiter – aspects of the authoritarian parent and dominating mother will arise. Geopolitically this means heavy indoctrination of children will happen or be exposed – for those with mother abandonment issues these will certainly rise and this affects a lot of people by the way. Over the top fanaticism to a cause or a cult [seeking the dark mother's approval and love] are definitely on the cards here. It will also cause a deepening of the polarisation of the political divide as the 'have nots' fight with each other through the manipulated political processed allowed them [ie labour vs liberal or democrat vs conservative etc] instead of uniting and sweeping the supposed elite and their monkey's in parliament, out of the way lol. That day will come though.
With this eclipse think destiny, big brother being more intrusive than ever [the awful changes to the census retention issue unfolding here in Oz] – think lies and manipulations, fascism vs freedom, war mongering, hope vs doom, rebels rising, death and destruction, religion vs reason, reaction vs response, detachment vs fanaticism.
And as always occurs at these times there will be an upswing in storms, seismic and volcanic activity to boot.
There will be more information in a couple of weeks re the Solar Eclipse in Virgo September 1st and also on the final Full Moon Eclipse in Pisces on September 17th
So if you want to attend the meditation and ride these wild energies – contact Prue on 0419819089 to book a place – they are limited xx